A guide to renting a shop in West London
22nd March 2023 |
Jack Oliver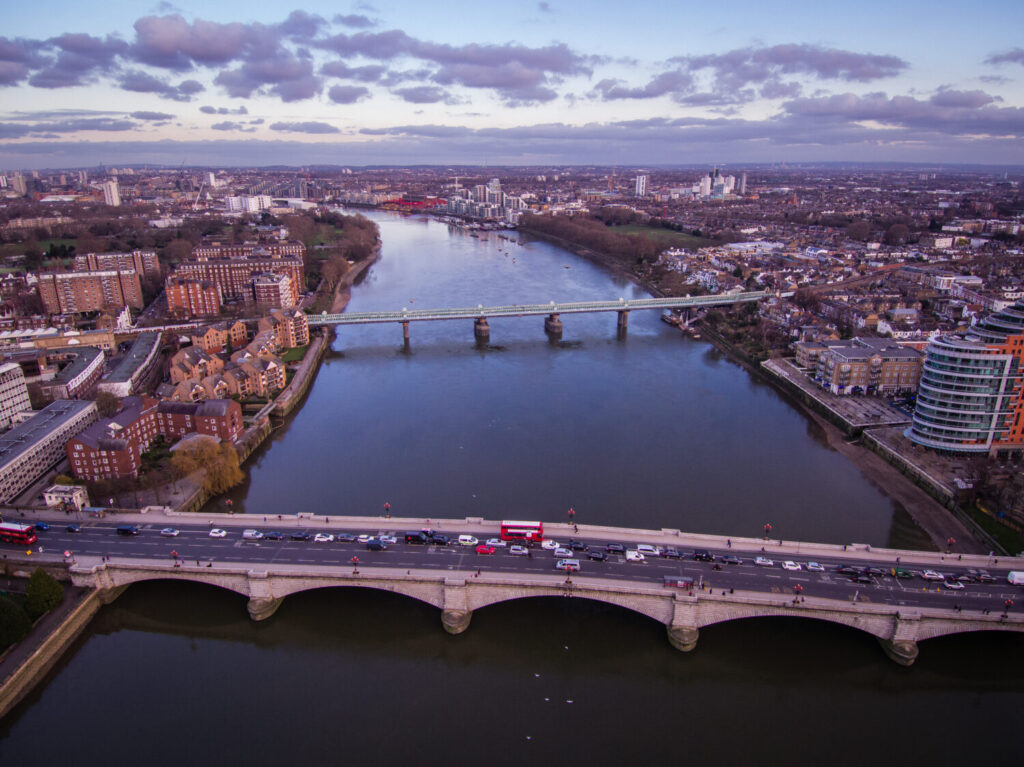 Considering renting a shop in West London? Here's what you need to know.
To the north west of the Thames, the exact confines of West London are sketchy, however, a 2011 publication by the Mayor of London defined West London as the boroughs of Brent, Harrow, Hammersmith and Fulham, Hillingdon, Hounslow, and Richmond upon Thames.
Other areas such as Ealing, Brentford, and Kensington and Chelsea are considered West London, although the latter is covered in our Central London guide.
Traditionally considered to be home to the city's rich and famous, West London is a great place to rent a shop.
Attractions
West London brings in thousands of tourists who come to watch some of the big names in football. Premier League heavyweights Chelsea actually play their football in Fulham, just down the road from the borough's namesake club. Brentford and Queens Park Rangers are just a couple of other clubs in a part of London that loves football.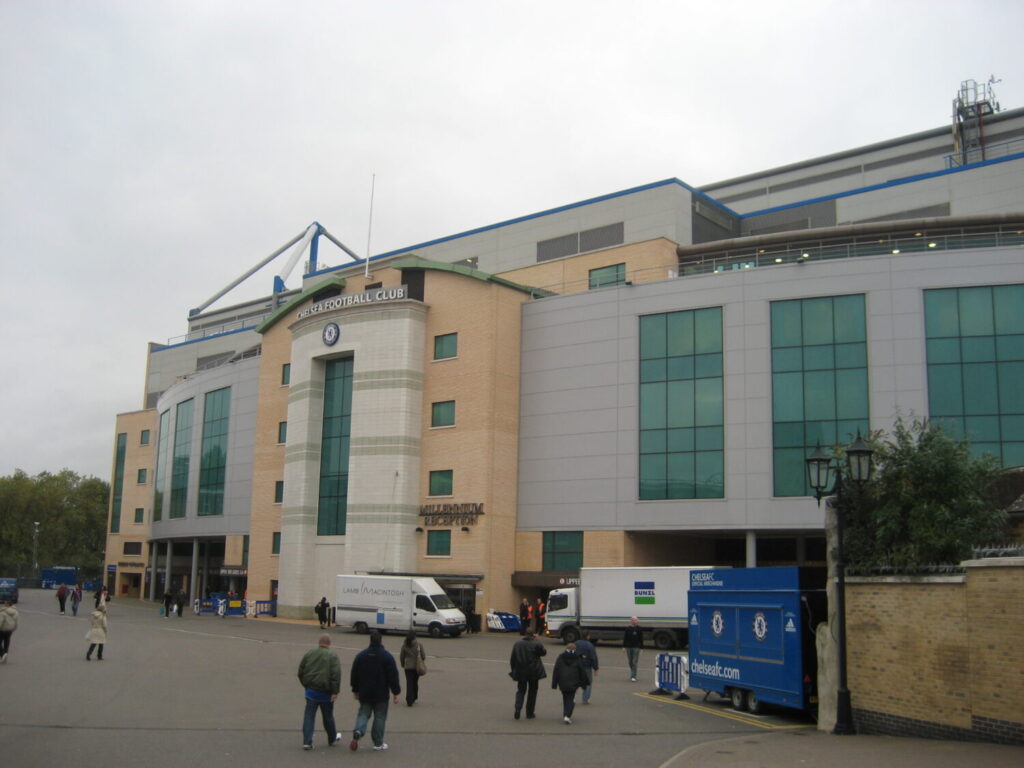 It's not just football for sports fans in West London, though. It also hosts the home of English Rugby, Twickenham Stadium.
Hampton Court Palace in the borough of Richmond upon Thames is a great option for history lovers, one of King Henry VIII's residencies, the site offers tours for those who want to find out more about the rich history of the site.
Kew Gardens is a great spot in West London for those who want somewhere quiet to walk, while the cute canals of Little Venice are another option for those who fancy a stroll.
Visitors to Chiswick who fancy a pint can visit the iconic Fuller's brewery, while gin lovers can take a trip to the Sipsmith gin distillery.
Demographics
West London is a very ethnically diverse area, with 53% of residents considering themselves black or minority ethnic, with 47% of West Londoners born outside the UK.
It is also home to a sizeable student population, with nearly 17,000 students enrolled at the University of West London, which comprises of nine schools.
West London is considered a very wealthy area, with median salaries in West London areas well ahead of the national average.
Transport
London is the UK's best connected city, both internally and to the rest of the country.
West London benefits from TfL's underground and overground rail systems, as well as London's extensive bus system. There are 84 tube stations in West London.
National Rail services serve areas of West London such as Ealing Broadway and Wembley Central, while a direct line runs from Paddington Station to Heathrow Airport.
Shopping centres
Following a £600m expansion in 2018, the 2.4m sq ft Westfield London is Europe's largest shopping destination. The scheme is anchored by John Lewis, Next, and M&S, an is home to 450 retail stores in a variety of different categories. The Village is home to more than 20 luxury and premium brands.
It is also home to a number of food and beverage options as well as the UK's largest cinema, Vue Westfield.
In addition to the recently launched Exhibition London, a 3,000 capacity events venue, the centre features a large central atrium and an outdoor events and entertainment space.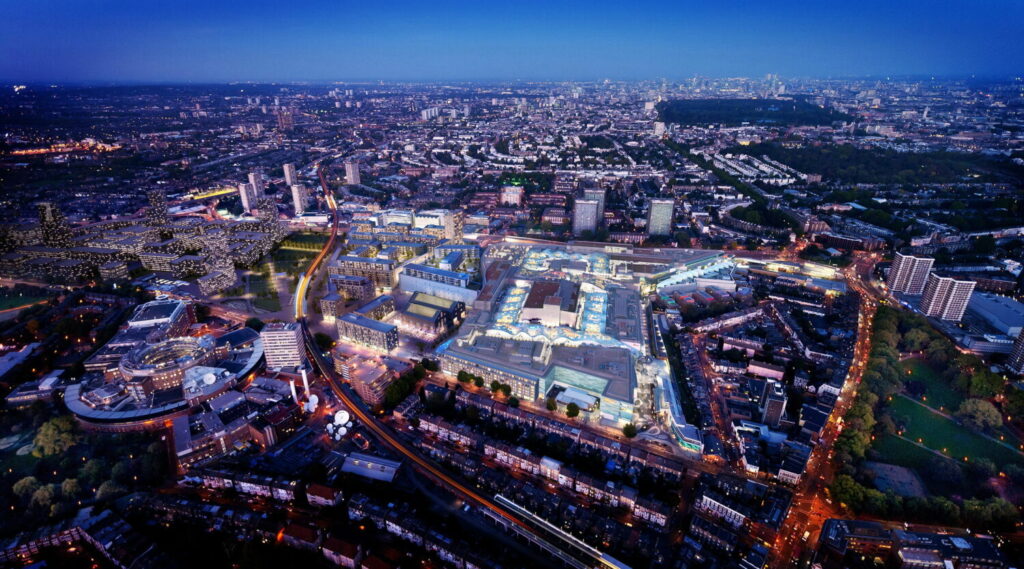 The 603,000 Southside centre in Wandsworth is a fantastic option for those looking for leisure and entertainment. Alongside Gravity and Cineworld, the scheme is also home to a number of retailers such as Oliver Bonas, Amazon Fresh, and Decathlon, as well as many food and beverage options.
Ealing Broadway is a high street-style destination with a great catchment. Home to favourites such as M&S, Primark, and New Look, the scheme also has a leisure offering of a Nuffield Health Gym, a library, and a number of bars and restaurants including Wagamama, Turtle Bay, and Wasabi.
20,000 students live in Ealing, while 6,000 office workers are based in Ealing Broadway, making it London's third biggest office centre.
Costs
Renting a shop in London is more expensive than in any other UK city, at £49.64 per sq ft per year (on average).
It's important to ensure your rent fits your budget. You can do this by calculating the percentage of your income that will go towards it. Retail businesses typically spent 5-10% of their income on rent.
Business rates are another important factor to consider. This is a tax on non-domestic properties, calculated using the property's rateable value. You can find detailed information and calculate your business rates here.
Fitting out your shop can also be costly, especially if you are a first-time shop owner. The average costs of a shop fitting per square foot in the UK are:
Low specification – £60 per sq ft
Medium specification – £90 per sq ft
High specification – £140 per sq ft
Be sure to get quotes from the various tradesmen and specialists you may need so you can compare and get the best deal. Buying from second-hand sites can also help you save money. Additionally, consider essential services such as water, gas, electricity, internet and insurance. Look around to find trustworthy and competitive suppliers. You can read more tips on opening your first shop here.
Agents with London offices
Population
1,937,200
Annual visitors to London
30 million
Properties in London on Completely Retail
660
Find shops to rent in London here.