Cardiff's Queens Arcade goes into receivership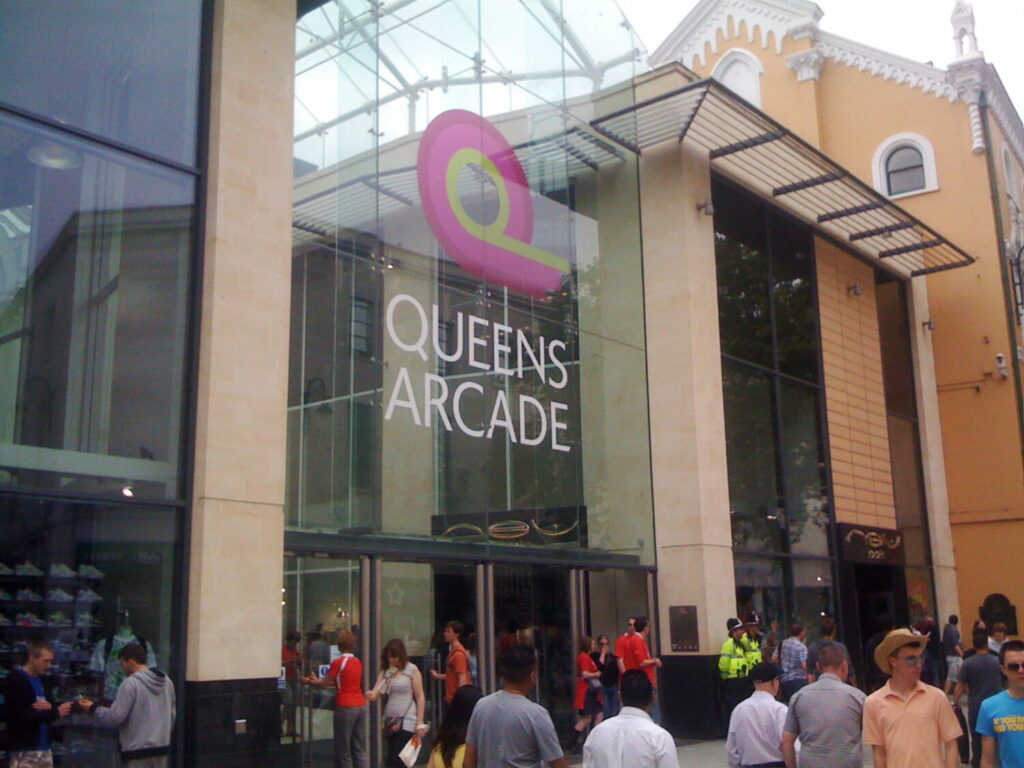 Cardiff shopping centre Queens Arcade has been placed into property receivership, after its previous owner breached banking agreements.
The 140,000 sq ft scheme, one of Wales' best known shopping centres, has been badly affected by a dip in footfall and lower rental income.
Property receivership is a court-appointed method of assisting creditors with recovering debts and can help companies avoid bankruptcy.
Addington Capital is the current asset manager of the scheme, while Savills' Matthew Nagle and Kevin Mersh have been appointed as joint fixed charge receivers.
Addington and Savills will work to recover some of the losses made since rental income began to fall in the 1990s, with the shopping centre now having to compete with the nearby St David's Shopping Centre.
Existing tenants at the scheme would be unaffected by the receivership.
In 2021, Addington Capital revealed plans to demolish the shopping centre to make way for a mixed-use development. The proposals received positive feedback from both the council and local residents. It is now searching along with Savills for a developer to help accelerate plans for the mixed-use scheme, with developments expected to cost around £100m.