Flagship Primark launches new 'Instagrammable' Greggs café
27th October 2022 |
Jack Oliver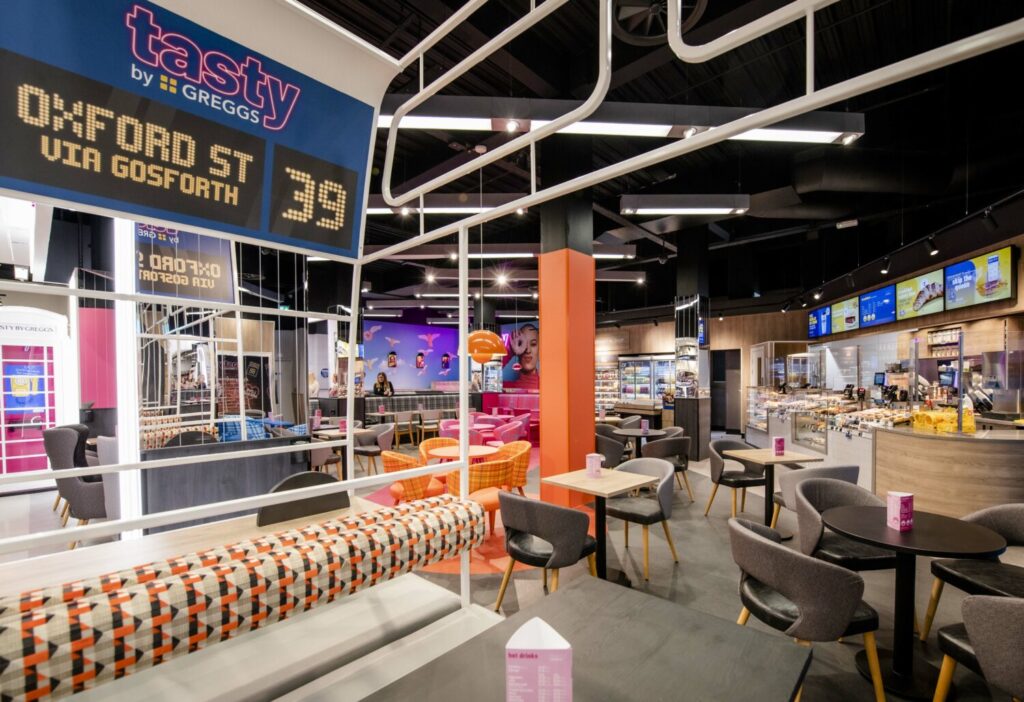 Primark and Greggs have launched a new 110-seater 'Tasty by Greggs' in-store café at its flagship store on Oxford Street.
The café opened on Wednesday and features all the bakery's staples, including sausage rolls, pastries, desserts and hot drinks.
Described by some as the 'most Instagrammable' Greggs in the world, the vibrant café will be found on the top floor of the Oxford Street store and features a sausage roll swing and doughnut-shaped seating booths. The clothing store has already been selling Greggs merchandise in its stores since February.
The café will be the second 'Tasty by Greggs' café, after the opening of a 130-seater Greggs in the Birmingham High Street store in February.