Hull Council to consider funding for Victorian-era arcade regeneration
20th March 2023 |
Jack Oliver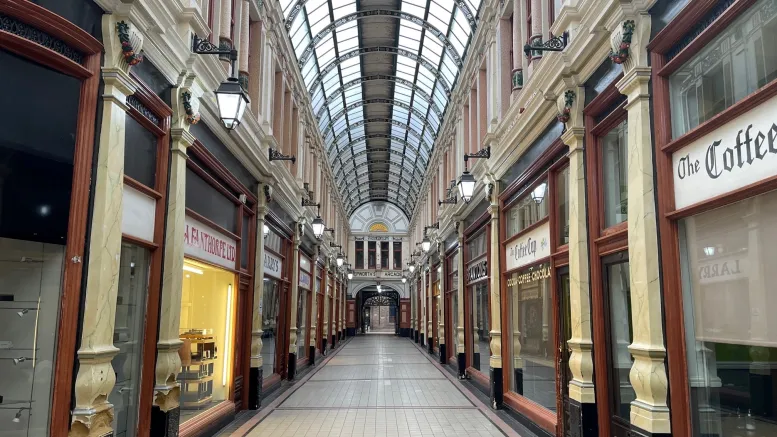 Hull City Council will consider whether to release funding to regenerate the city's Victorian-era Hepworth's Arcade.
The Grade-II listed building is currently facing a number of problems, including an invasion of damp and a backlog of maintenance.
An estimated £1.4m could be used to renovate the promenade flooring, repair internal stonework, and fully redecorate the site, in the hopes of attracting new businesses and filling empty units.
An initial phase of works began in 2020 to repair the roof of the arcade, following which Hull City Council began talks with existing tenants at the site. The council says that further engagements with tenants will take place allowing them the opportunity to contribute to the arcade.
Councillor Paul Drake-Davis, portfolio holder for regeneration at Hull City Council, said: "Hepworth's Arcade is a Grade II listed building and a much loved and admired retail destination in Hull's Old Town.
"Owning the facility, the council has a responsibility to keep it well-maintained and in good condition for future generations.
"Hepworth's Arcade is home to a mix of bespoke, independent retailers and this investment will complement the amazing work done next door to make Trinity Market so popular and enjoyable."
Craig Broadwith, historic places advisor at Historic England, added: "A revived arcade will complement the successful rejuvenation of Trinity Market, the regeneration of Whitefriargate and the wider Old Town, being delivered through our two Hull Heritage Action Zone schemes."