KickX football makes Addlestone debut
24th July 2023 |
Jack Oliver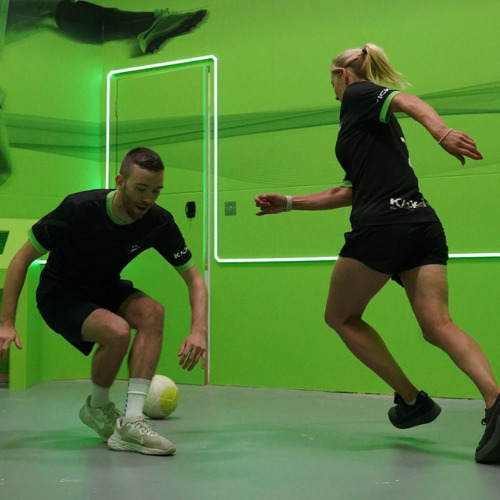 The "world's first hybrid football arena" has opened its doors at AddlestoneOne in Surrey, marking a debut location for the leisure experience.
KickX has been fitting out the 14,000 sq ft multi-storey venue at the Addlestone scheme, which is part of Runnymede Council's plans to bring jobs and businesses to the south of the borough, for the past three months.
The experience offers five different activities across 11 courts, including virtual reality, and will look to draw football enthusiasts in from across the South East.
AS Retail are AddlestoneOne's leasing agents. Andrew Shepherd, director, said: "We are absolutely thrilled to welcome KickX to the development. They have chosen Addlestone owing to its strategic location allowing them to reach football enthusiasts, families, community football clubs and schools across the region. Sitting alongside The Light Cinema, Nandos and Smith & Western they help consolidate AddlestoneOne as the leisure destination to visit in the region."
The Addlestone scheme will also be welcoming gaming café Geek Retreat at around the same time as the KickX opening.
Opening in 2018, AddlestoneOne is home to the leisure centre as well as a cinema, a Premier Inn hotel, a small format Waitrose, and 214 residential apartments.