Knees-up in aisle four? Tesco opening first pub to celebrate Coronation
21st April 2023 |
Jack Oliver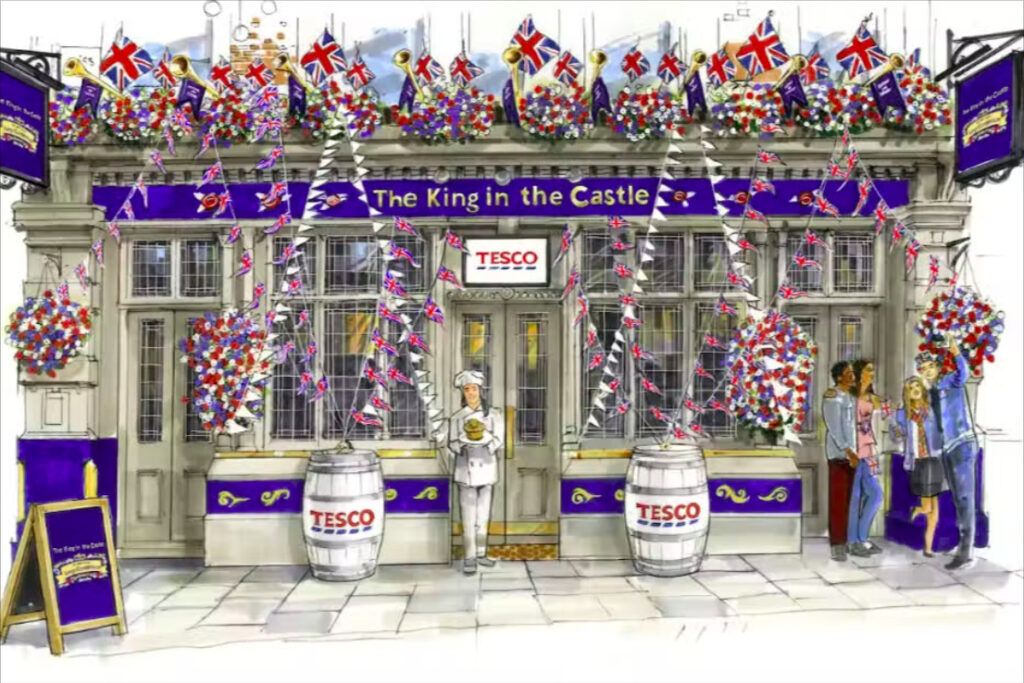 Getting a round in at Tesco will soon be possible as the supermarket retailer is set to open its first pub.
The King in the Castle will open in Farringdon, London, from May 4-5 to celebrate the Coronation of King Charles III.
Items from Tesco's Coronation food range will be on the menu, including Camilla's king prawn curry, the Prince's crust pie, and a trifle-inspired Bellini.
£250,000 of the proceeds from the Coronation food range and all proceeds from the pub will be donated to Tesco's charity partner, The Prince's Trust.
The grocer says that 15% of UK adults cite 'going to the pub' as their favourite way to spend time with friends and family, rising to a fifth of Londoners and 25–34-year-olds.
Tesco chief customer officer Alessandra Bellini said: "The Coronation is a historic moment and we want to help our customers celebrate it,"
"As one of the most enduring parts of British culture, pubs have traditionally been an important part of local communities and so a pub felt like the perfect way to bring people together to mark this special occasion".