Knoops to open flagship Knightsbridge store as part of national expansion plan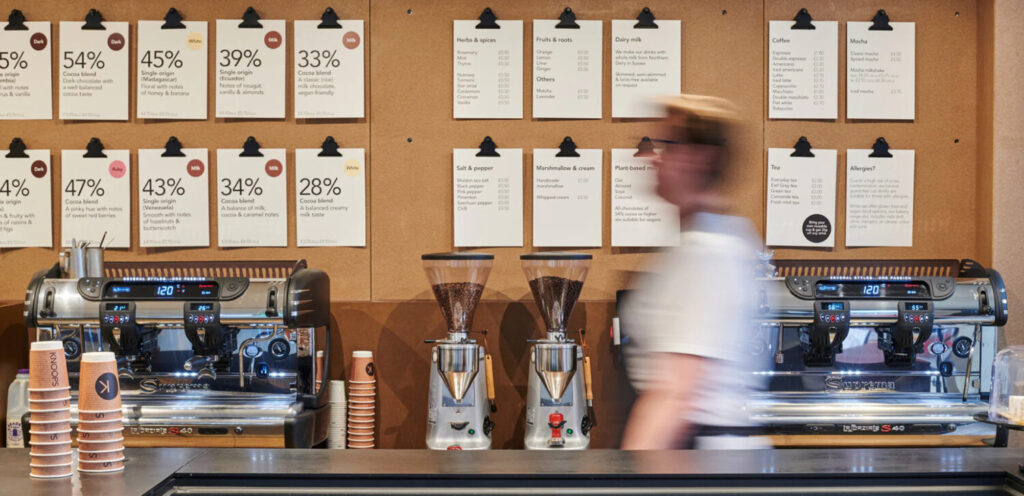 Luxury hot chocolate shop Knoops is to open a new flagship store in Knightsbridge.
The store is located at 130 Brompton Road on the corner of Montpelier Street and opposite upmarket department store Harrods. It will open on 24th February.
Knoops is on the expansion trail and will also be opening its first northern store in Manchester this spring on the corner of Cross Street and South King Street. Plans also include a new café in Bath's shopping area at 21 Old Bond Street on the corner of Quiet Street.
The café chain believes it can grow the brand to 100 UK restaurants over the next five years.
Knoops already has outlets across London in Covent Garden, Chelsea, Kensington High Street and Richmond, as well as further afield in Oxford, Brighton, Cambridge and Rye.
Run by its German founder Jens Knoop, the hot chocolate maker's USP is its tailormade and customisable chocolate percentage menu. It has more than 20 different varieties of hot chocolate and also offers milkshakes and coffee.
The cafe has later opening times in London until 10.30pm which help attract a wider customer base.
The first Knoops café opened in Rye, East Sussex in 2013.