London's first carbon-negative coffee shop opens in Chelsea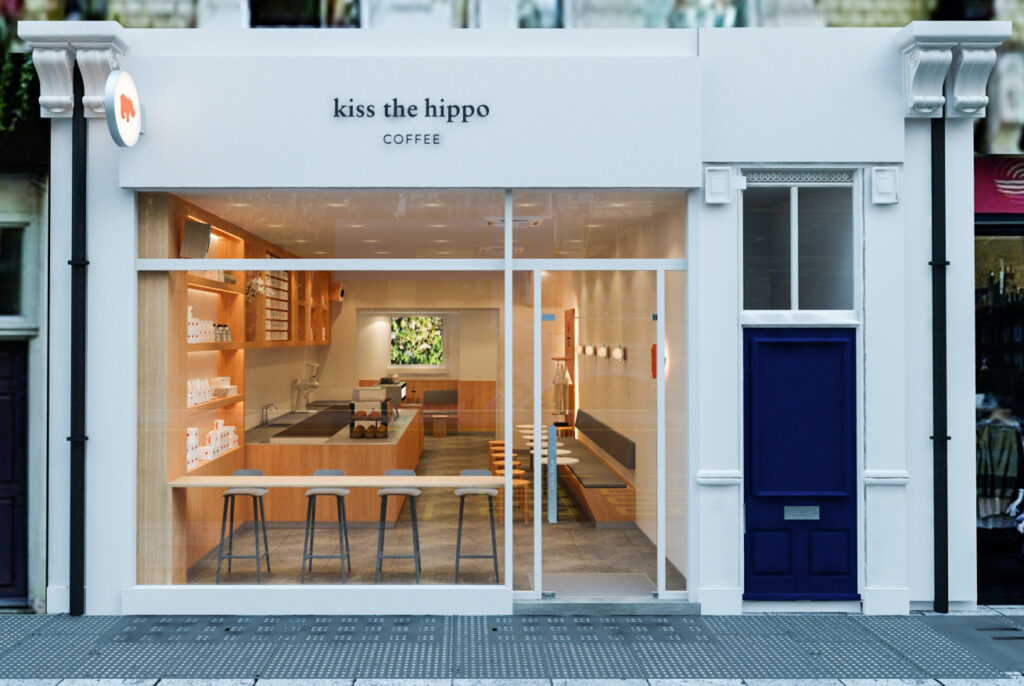 Coffee shop and roastery Kiss the Hippo has opened London's first carbon-negative coffee shop in Chelsea.
Located at No.285 on Sloane Stanley's Fulham Road on 4 November, the 600 sq ft store offers a range of coffees, as well as pastries, cookies, and focaccias.
The store join Kiss the Hippo's other locations including its latest in Fitzrovia Corner. This year also marks the five-year anniversary of the brand, which opened the doors to its first store in Richmond 2018.
The brand has since won the UK Barista Championships three times, and has opened a number of stores.
Kiss the Hippo's latest location looks to boast a minimalistic and modern feel, with the store adorned with Kristina Dam Studio Japanese dining chairs, Audo Copenhagen Danish furniture, and mood-setting lighting by Cedar and Moss.
The brand also offers compostable pods, coffee bags, equipment, a subscription service, and coffee workshops for customers to make their own coffee at home.
Hannah Grievson, property director at Sloane Stanley, said: "Kiss the Hippo will be a solid addition to the Fulham Road. Not only does its unique concept appeal to consumers from a sustainability perspective, promoting itself as London's first carbon-negative coffee company, but it delivers abespoke retail element and boasts a strong community offer, mirroring the ethos of the Chelsea neighbourhood and wider Sloane Stanley Estate."