Manchester City scores approval for £300m Etihad stadium upgrade
28th July 2023 |
Jack Oliver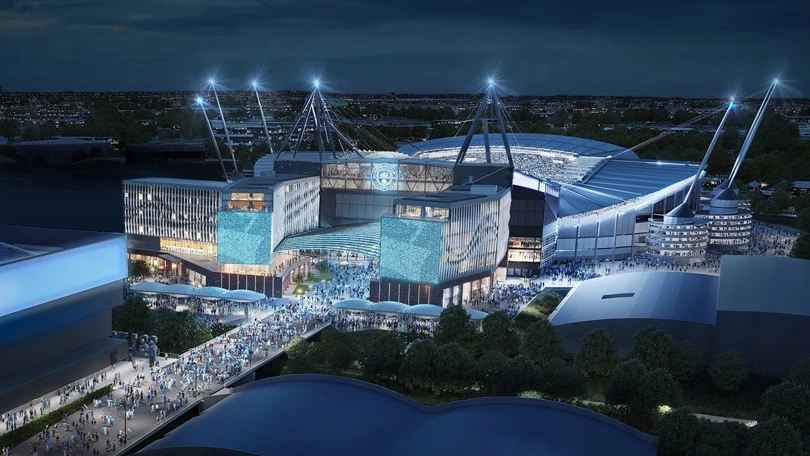 Treble-winners Manchester City have received approval for a planning application which would see the capacity of its Etihad Stadium increase from 53,400 to over 60,000.
The developments will also see the creation of a 400-bed hotel, a sky bar, a 3,000-capacity fan zone, as well as a new club shop and museum.
The plans approved by Manchester City Council also contain provisions for office spaces for businesses looking to collaborate with the club.
Manchester City anticipates that the main construction works will commence in November, with the North Stand itself expected to be completed and open during the 2025/26 football season.
The hotel, workspace and public realm works would then be completed by late 2026.
Danny Wilson, managing director for Manchester City Operations, said: "This development will not only enable the club to enhance and expand its offering to fans and visitors on both matchday and non-matchday, but it will also create lasting long-term economic and social benefits for our local community, building on the regeneration work City Football Group has delivered in East Manchester since 2008."
The stadium was previously expanded in 2005 and currently has the fifth-largest capacity of any Premier League stadium.