Manchester City submits £300m stadium upgrade plan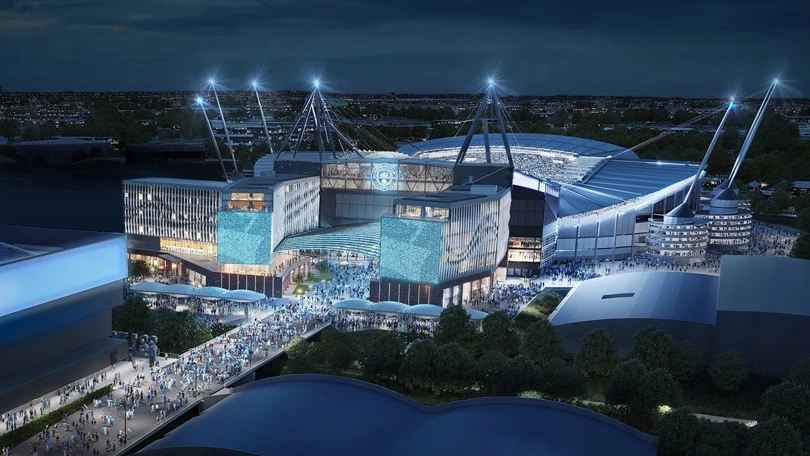 Premier League champions Manchester City have submitted a planning application which would see the capacity of its Etihad Stadium increase from 53,400 to 60,000.
The developments would also see the creation of a 400-bed hotel, a sky bar, a 3,000-capacity fan zone, as well as a new club shop and museum.
The plans submitted to Manchester City Council also contain provisions for office spaces for businesses looking to collaborate with the club.
Manchester City say the development would create a "best-in-class fan experience and year-round entertainment and leisure destination".
Danny Wilson, managing director of Manchester City Operations, said: "As with all club developments, ensuring our local community benefit is a key priority and we believe these proposals will deliver long-term economic and social opportunities, building on the regeneration work delivered in east Manchester by City Football Group since 2008". The club says the developments could create 2,600 jobs.
The stadium was previously expanded in 2005 and currently has the fifth-largest capacity of any Premier League stadium.