Manchester's £43m Corn Exchange sold to private investor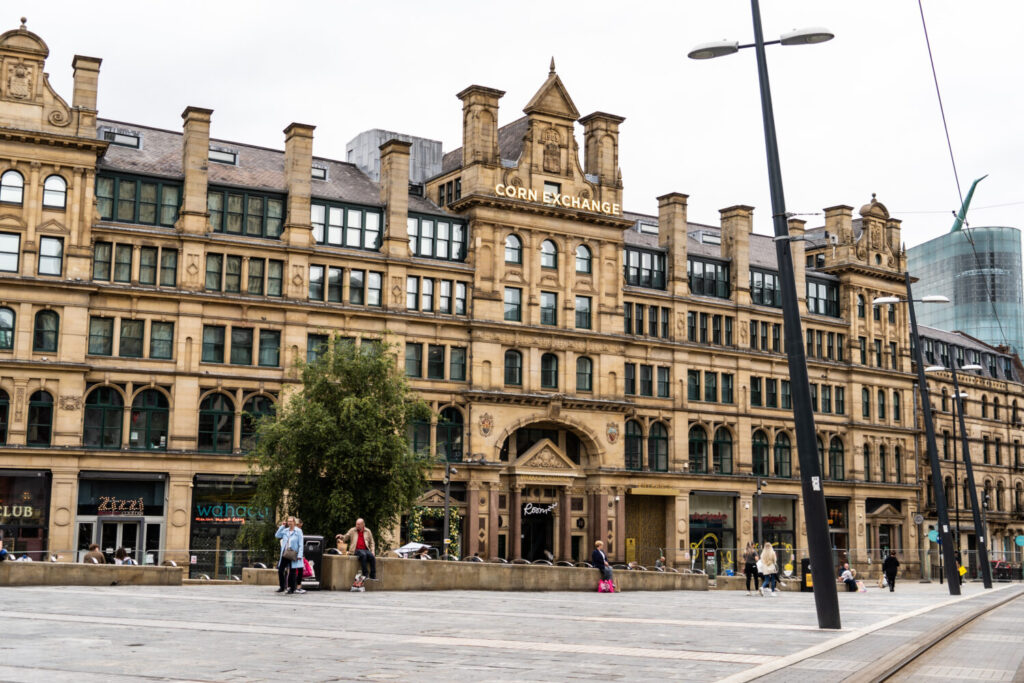 Manchester's Corn Exchange has been sold by Aviva to a private Middle Eastern investor.
The historic property was put on the market for £43m last year, less than what Aviva paid when it was purchased from Blackstone Group and Milligan Retail Resorts for £67m.
At the time of purchase in 2005, it was known as The Triangle, a shopping centre with 190,000 sq ft of retail space. It has since undergone redevelopments, the most recent of which happening in 2017.
Although the exact purchase fee is unknown, joint agents KLM Real Estate and JLL were seeking offers of more than £42.85m, and it has been reported that the purchase was financed with a £45m bridge loan by London-based lender Cohort Capital.
Will Andrews of KLM Real Estate said: "Aviva took the building from being a second-fiddle shopping centre to the Arndale on quite an intense journey to where it is today.
"They did an amazing job to take it from something that was not really working to an absolutely prime leisure location.
"They created a space that the people of Manchester want to be in."
Matt Thame, founder of Cohort Capital, said: "With this deal, we were able to deliver with certainty and speed – which in the current market goes a long way, especially with acquisition opportunities which have real deadlines attached."