New tenancies boost Gloucester Quays sales
25th April 2023 |
Jack Oliver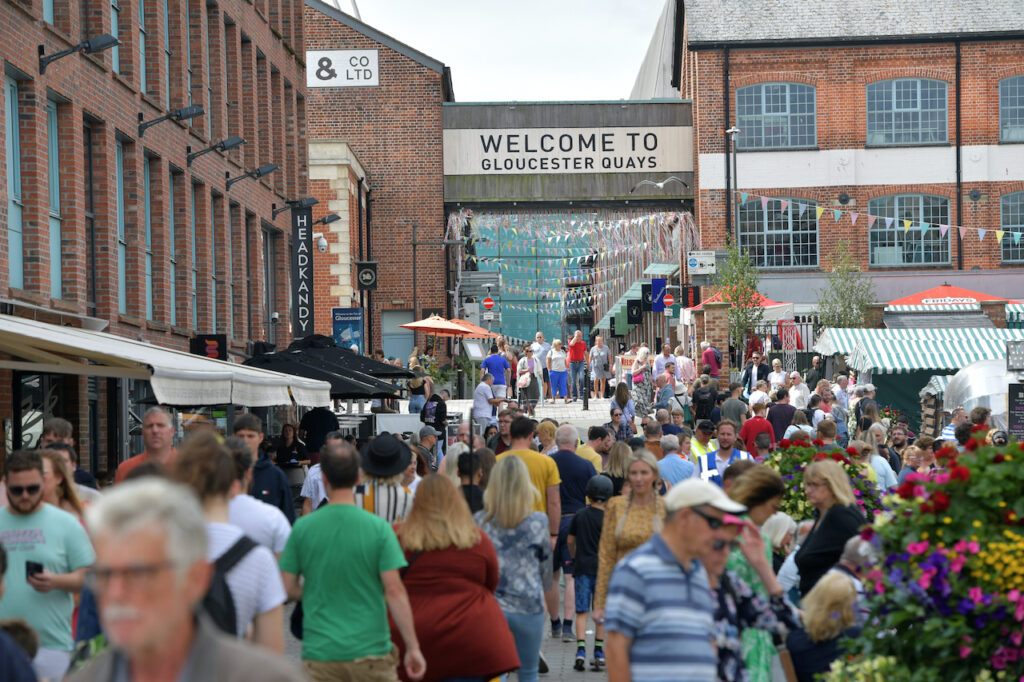 Gloucester Quays has enjoyed an increase in sales of 6% over the last financial year, with a number of new deals bolstering the scheme's offering.
Between April 2022 and March 2023, the outlet and dining destination enjoyed an increase in retail sales of 8%, welcoming retailers FatFace and Timberland, and becoming home to the UK's largest Levi's outlet following its upsize.
Mixed fashion rose by 15% against 2021/22, while footwear retail grew by 11%, followed by beauty & wellbeing and sports & outdoor clothing, both seeing increases of 6%.
The Gloucester scheme also saw improvements in its food and beverage offering, following an announcement earlier this year that sales rose by 10.5% over the calendar year. Its café brands and bar-led venues saw an 8% increase in revenue over the last financial year.
Paul Carter, asset director at Peel L&P, said: "Outlets provide a great shopping and leisure experience with a real emphasis on value for money, and the performance at Gloucester Quays over the past year shows that our catchment sees that. We have in this time delivered more options, introducing some of the best-known retailers and diversifying the food offer, all with the aim of increasing Gloucester Quays' appeal for visitors."
Next returned to the scheme in April, opening in a 5,509 sq ft store, while Mexican eatery El Mexicana will launch later in the year.