Retail sales bounced back in April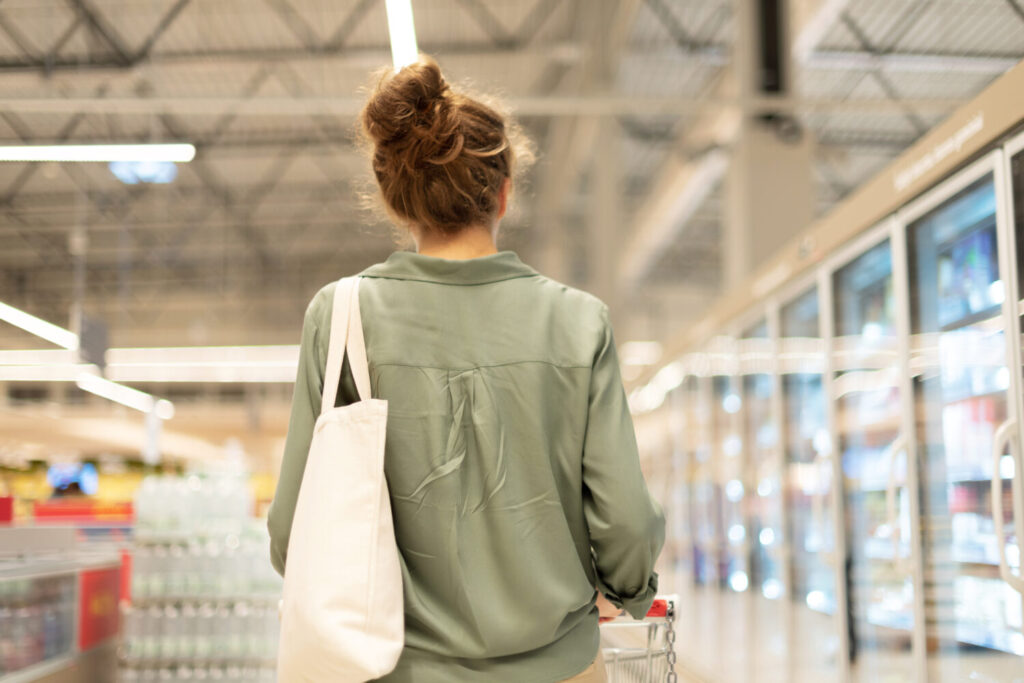 Retail sales volumes are estimated to have risen by 0.5% in April after a revised fall of 1.2% in March, the Office for National Statistics (ONS) has reported.
Sales volumes (how much people are buying) increased by 0.8% in the three months to April compared to the previous quarter, the highest rate since August 2021 (1.3%).
Non-food store sales volumes rose 1.0% in April, following a 1.8% fall in March, a month which was affected by poor weather.
Food store sales volumes also increased, up 0.7% compared to a 0.8% dip in March. Sales volumes remained 2.7% lower than their pre-Pandemic (February 2020) levels.
Retail sale values and volumes continue to drift apart
Despite increases in sales volumes across the board, the disparity with sales values is clearly evident.
Sales values in April were 1.1% higher than in March, and 16.5% higher than in February 2020, reflecting the ongoing impact high inflation is having on the retail market.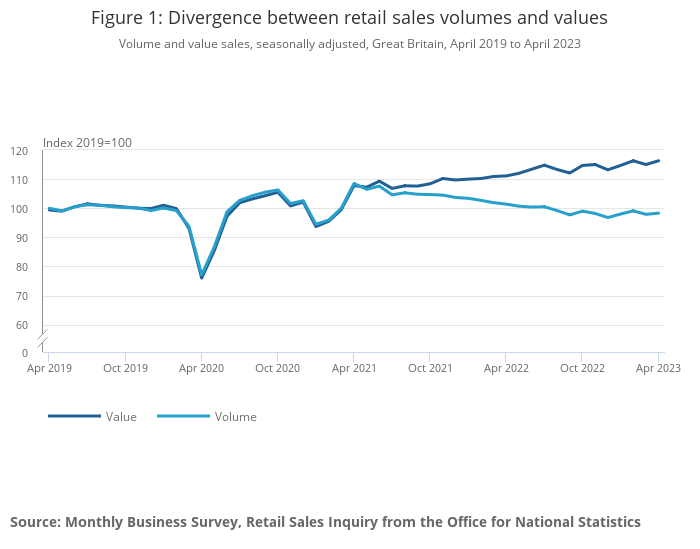 The chief executive of the British Retail Consortium, Helen Dickinson, said: "Despite households still feeling the squeeze from the high cost of living, sales growth improved in April. Nonetheless, consumers continued to adjust their spending patterns, looking for lower price alternatives on many key products, leading to falling sales volumes."
"Sales should improve further as we enter the summer months, especially with inflation starting to ease and consumer confidence slowly stabilising. Government must ensure it does not sabotage this momentum by adding cost pressures onto retailers from new policies, as these will mainly serve to push prices back up for people up and down the country", she added.