Sainsbury's launches its "most energy-efficient supermarket ever"
17th May 2023 |
Jack Oliver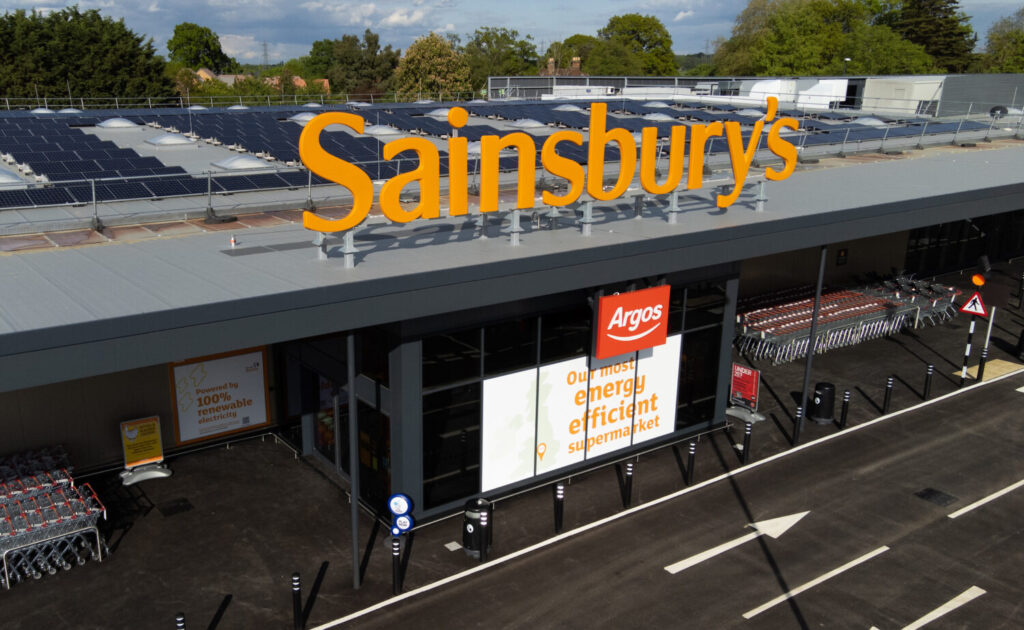 Sainsbury's has opened the doors to what it calls its "most energy-efficient supermarket ever" in Hook, Hampshire.
The 25,000 sq ft supermarket will utilise an array of energy-saving features, some of which have already appeared across other stores in the grocer's estate.
Sainsbury's said the store will use 100% renewable energy, with no need for fossil fuels. Over 700 solar panels have been installed on the roof, which are expected to provide some 300 megawatt hours of energy per year.
The store has also been fitted with 100% LED lighting, which responds to surrounding daylight levels.
A "cold aisle retrieval system" which funnels cool air the chilled sections of the supermarket and displaces warmer air into other areas, has also been implemented. Fridge doors on chilled cabinets and display freezers are also being trialled, to keep cold air in and reduce energy usage.
It is hoped that the Hook supermarket will contribute to Sainsbury's ambition to become water-neutral by 2040, aided by low-pressure taps and rainwater harvesting.
Sainsbury's says the new store will "set the standard" for its future supermarkets, with some technology being retroactively fitted into its older sites.
Patrick Dunne, property director at Sainsbury's, said: "I'm immensely proud of everyone at Sainsbury's who has helped to deliver what is a ground-breaking new store for us, the learnings from which will be used in future store investments. Sainsbury's Hook is the culmination of many years of innovation, hard work and progress towards a more sustainable future for our business."
Alongside its food offering, Sainsbury's Hook will also feature the supermarket's Habitat homeware and TU clothing ranges, as well as an in-store Argos.