Seven-day-a-week food market to launch in Edinburgh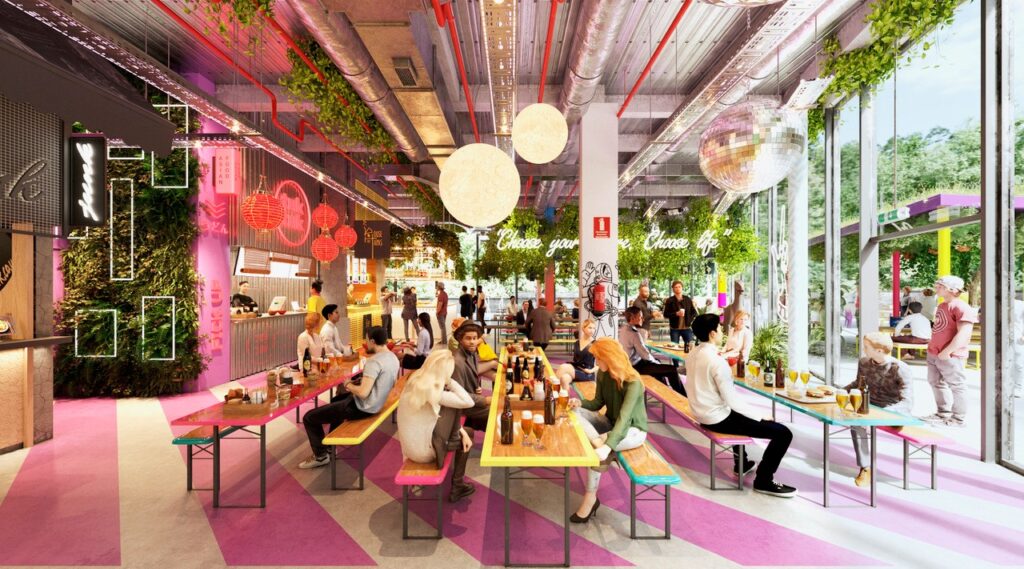 Edinburgh is set to launch its first seven-day-a-week market on February 25 at the city's Omni Center.
Backdropped by Carlton Hill, the 9687 sq ft dining space on Leith Street, called Edinburgh Street Food, will feature overhead cover, outdoor heating, and a 250-seater outdoor garden.
The scheme will work solely with local artists, traders and brewers, and will play host to ten permanent kitchens, with a number of pop-up vans, trucks, and stalls complementing the offering.
Some of the brands available on the menu are 2023 UK & European street food winners Junk, best newcomer at the Edinburgh Restaurant Awards 2022 Bundits, and Scotland's 2022 street food winners Antojitos.
Three bars at the site will also provide support to Edinburgh's local breweries, distilleries and soft drinks producers. The draught beers available on launch will hail entirely from Scotland, with 70% brewed in Edinburgh.
Edinburgh Street Food will also play host to over 150 live events per year.
The venture was started up by Andrew Marshall and Ben MacMillan of the Carlowrie Group, and has been bolstered by recent appointments including Andrew Burton, who was previously head of commercial and estate operations at the Edinburgh International Festival and director of hospitality for events and facilities at the Edinburgh Festival Centre, as well as marketing specialist Ailidh Forlan.
Edinburgh Street Food is Street Food Holding's first venture, with the group planning to open a further five sites across the UK in the next few years.