Shaftesbury launches The Theatre Café Diner in Seven Dials
7th November 2022 |
Jack Oliver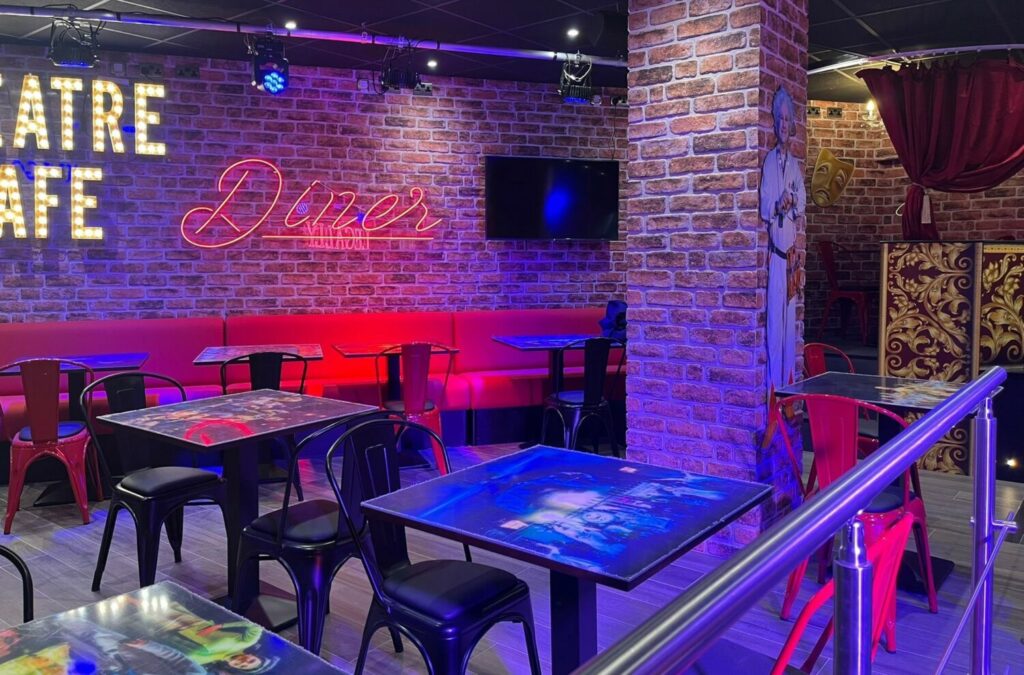 Property managers Shaftesbury has today announced the opening of a musical theatre inspired dining concept, The Theatre Café Diner, in Seven Dials.
The diner-themed restaurant spans 2,455 sq. ft. over two floors and customers can expect a singing waiting team and American-style diner food.
The staff will perform popular musical theatre numbers while serving customers, and both floors of the restaurant feature a 'Yellow Brick Road' stage, with multiple areas themed to popular West End productions, including Cats and Joseph and the Technicolor Dreamcoat.
Customers may also book one of the restaurants exclusive booths, designed around hit productions Six and Heathers the Musical.
The food on offer is also named with a musical theme, including You Make Me Feel Like a Nacho-ral Woman, I'm Getting Calamari-ed in the Morning, and La Vegan Boheme! Also available is a selection of hot and cold drinks, with names such as Don't Purple Rain on My Parade, Starlight Espresso Martini and Long Island Iced Tea-nage Dream cocktails.
Julia Wilkinson, Restaurant Director at Shaftesbury, said: "The Theatre Café Diner is a fun addition to the eclectic and vibrant collection of restaurants within Seven Dials and we are delighted to welcome it to our diverse community. The immersive concept complements the iconic theatrical roots of the West End and will be a great draw for our musical-loving visitors."
Joe Davey, Managing Director and Founder of The Theatre Café, added: "The launch of our new Diner Café concept in Seven Dials is perfectly placed, being in the heart of the West End. It is an amazing opportunity for us to be expanding our offer and to work with Shaftesbury on this new dining experience. We are so pleased to have now opened our doors and to be welcoming visitors to our unique destination."