Six household brands set to enter The Oracle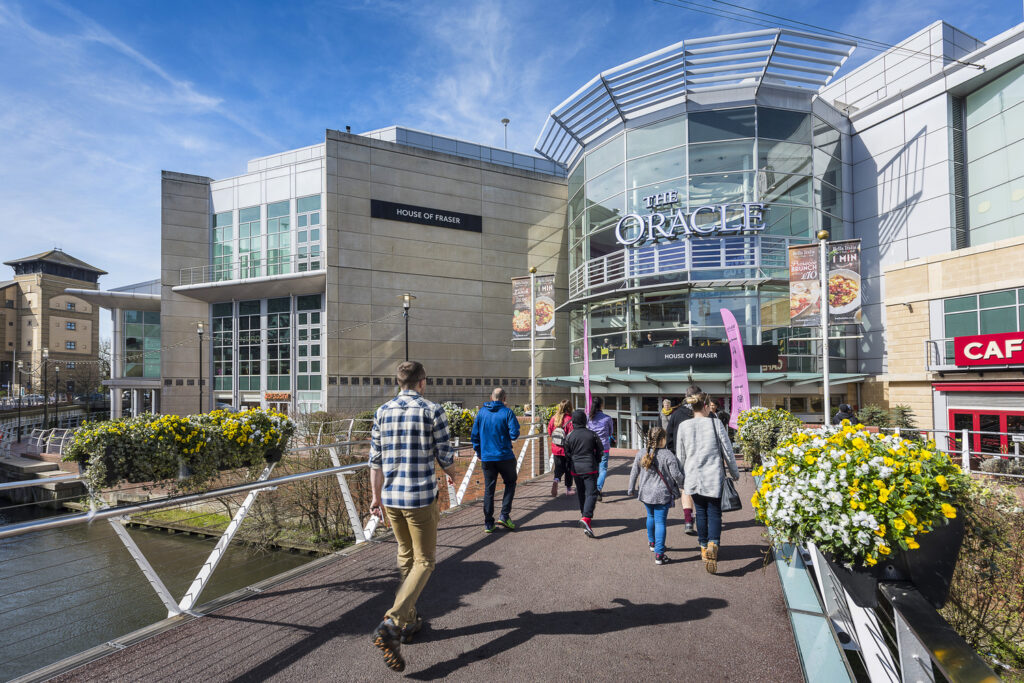 Shoppers at The Oracle are set for an exciting lead up to Christmas this year with six new brands opening their doors at Hammerson's retail and leisure destination in the heart of Reading town centre.

GAIL's, Marugame Udon, Oliver Bonas, Rituals, Charles Tyrwhitt and Boux Avenue will all enter the Reading market for the first time this year as the strength and calibre of The Oracle attracts household names to the region.
The artisan bakery, GAIL's which has grown in prominence across affluent neighbourhoods in London, will open its first bakery in Reading, offering handmade bread, pastries, cakes and coffee. With Christmas just months away, GAIL's festive hampers and gift boxes will be a real treat for friends and family.
With over 12,500 sites globally including in Asia and the US, Marugame Udon is an exciting Japanese noodle and tempura restaurant expanding across the UK. The new counter-service restaurant will transform the former Pizza Hut, bringing its open-style kitchen to The Oracle where customers can customise bowls of freshly-made udon noodles and choose their own freshly fried tempura.
British lifestyle favourite, Oliver Bonas, has also opened its largest ever store at The Oracle. Spread over approximately 3,600 sq ft, the store boasts its diverse collection of clothing, jewellery, homewares and gifts. For men, Charles Tyrwhitt will open its doors in October with a shopping experience to rival its flagship store on London's Jermyn Street, sought-after for its tailored suits, shirts and bowties.
The lingerie and nightwear brand, Boux Avenue is also set to open. Its in-house London-based team designs collections including premium embroidered lingerie – unique to the high-street – that flatters every curve, helping customers feel confident and empowered, whatever the occasion. The new store will offer bra fitting experiences, alongside fitting suites that offer customers day, dusk and night-time light settings, providing an unrivalled customer service.
Completing the new addition roster is luxury lifestyle brand, Rituals, known for its beautifully scented diffusers, relaxing bath products and soft homewares from throws to velvet cushions.
Giles Mount, Leasing Manager at Hammerson, said: "The signing of these new brands demonstrates the 'flight to quality' we are embracing across the Hammerson portfolio, with household brand names being more targeted in their expansion plans; selecting popular destinations in cities with strong growth. The Oracle is the premier destination in Reading, and we're excited to be the first to bring these brands to the region."
Andy Brigg, General Manager, The Oracle said: "We're always looking at new ways to drive customer engagement, particularly with new concepts and 'firsts', so a mixture of international restaurants, heritage and luxury lifestyle brands will enliven The Oracle and generate fresh excitement as we gear up for a busy Christmas."