Spring Budget: Eccles is the first of 16 regeneration projects to receive funding
16th March 2023 |
Phoebe Dobke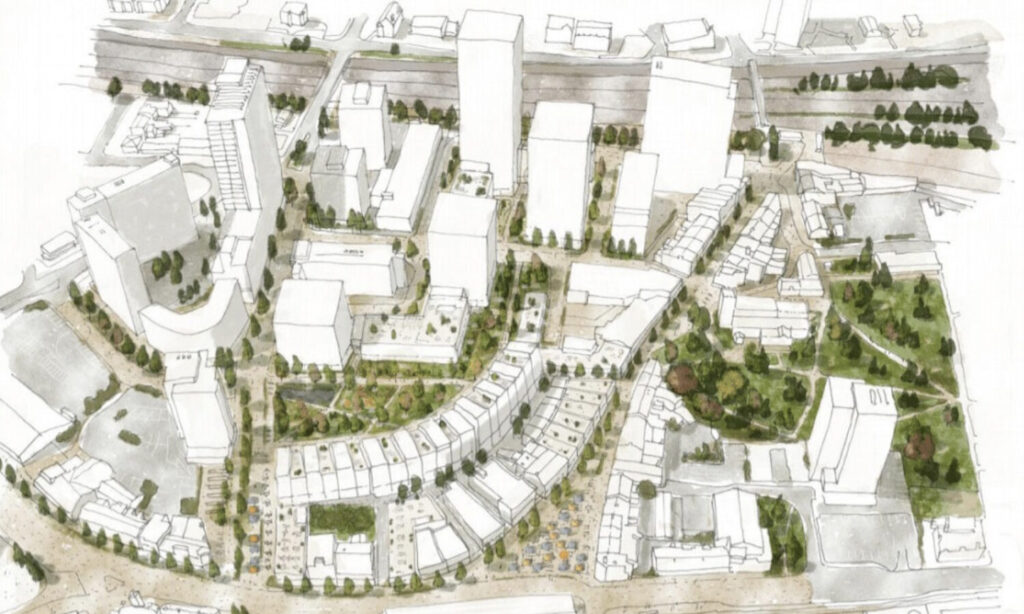 Eccles is due to receive £5.4m to help fund its town centre regeneration. This comes as part of the Capital Regeneration Projects announced in yesterdays (15th) spring budget.
The town requested Levelling Up Funding in 2022 as the Salford area had not received essential government funding, however this was denied.
Plans have since been assessed as 'high quality' and are set to receive the same level of funding as requested last year.
The proposal has been developed by Salford City Council along with its residents and local businesses to bring life back to Eccles town centre. The council will continue to work with the community as they seek a development partner.
Salford City Mayor, Paul Dennett said: "It's no secret that in recent years Eccles, like many other town centres up and down the country, has faced decline. So, today's announcement in the Spring Budget is welcome and provides much needed funding for the city.
He added: "This is long overdue funding and I'm glad the town centre is now getting the support it badly needs.
Eccles is one of 16 regeneration projects across England that will be receiving funding from an allocated investment of more than £200m.