TCS secures planning consent for Leeds mixed-use scheme
19th May 2023 |
Jack Oliver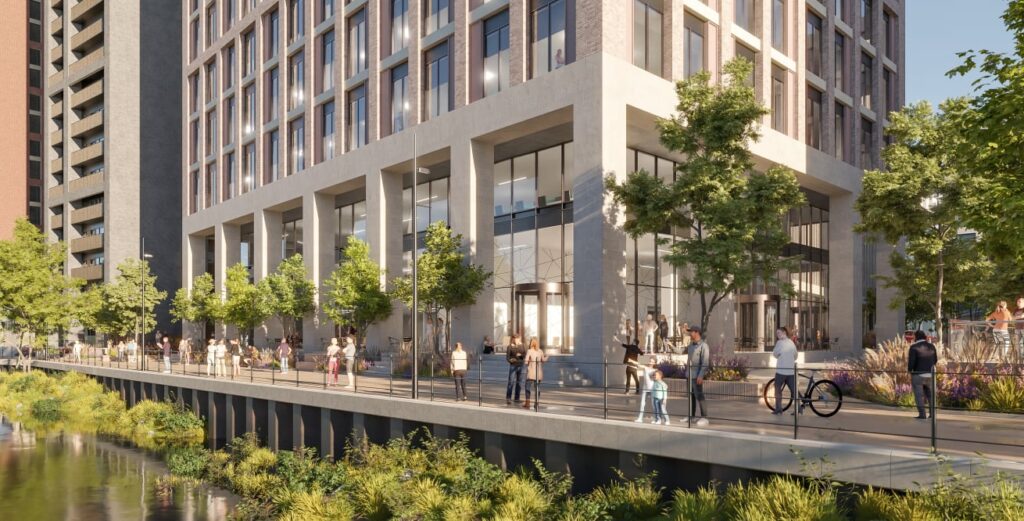 Town Centre Securities (TCS) has secured planning consent for the next phase of development at the mixed-use Whitehall Riverside site in Leeds.
The development is set to deliver 235,000 sq ft of office space, a multi-storey car park, and a 108-bed hotel/aparthotel.
TCS has previously worked with Leeds City Council to deliver the first phase of development at the 3-acre site, which involved the creation of offices, residential space, and a Premier Inn hotel.
In 2022, TCS entered a joint venture with Glenbrook to bring forward the latest phase of development, submitting a planning application in May of last year.
The riverside location is situated in Leeds city centre with good transportation links to the train station, the historic office core, and retail quarter.
Craig Burrow, group property director of TCS, said: "Our masterplan has been designed for modern needs, but with flexibility front of mind to adapt to the changing requirements of workspace, residential, electric vehicles, and the visitor economy. It will deliver a truly mixed-use scheme and a unique neighbourhood in the West End of the city which is now enjoying increased activity and development."