The Real Greek set to open debut Liverpool site
9th November 2023 |
Jack Oliver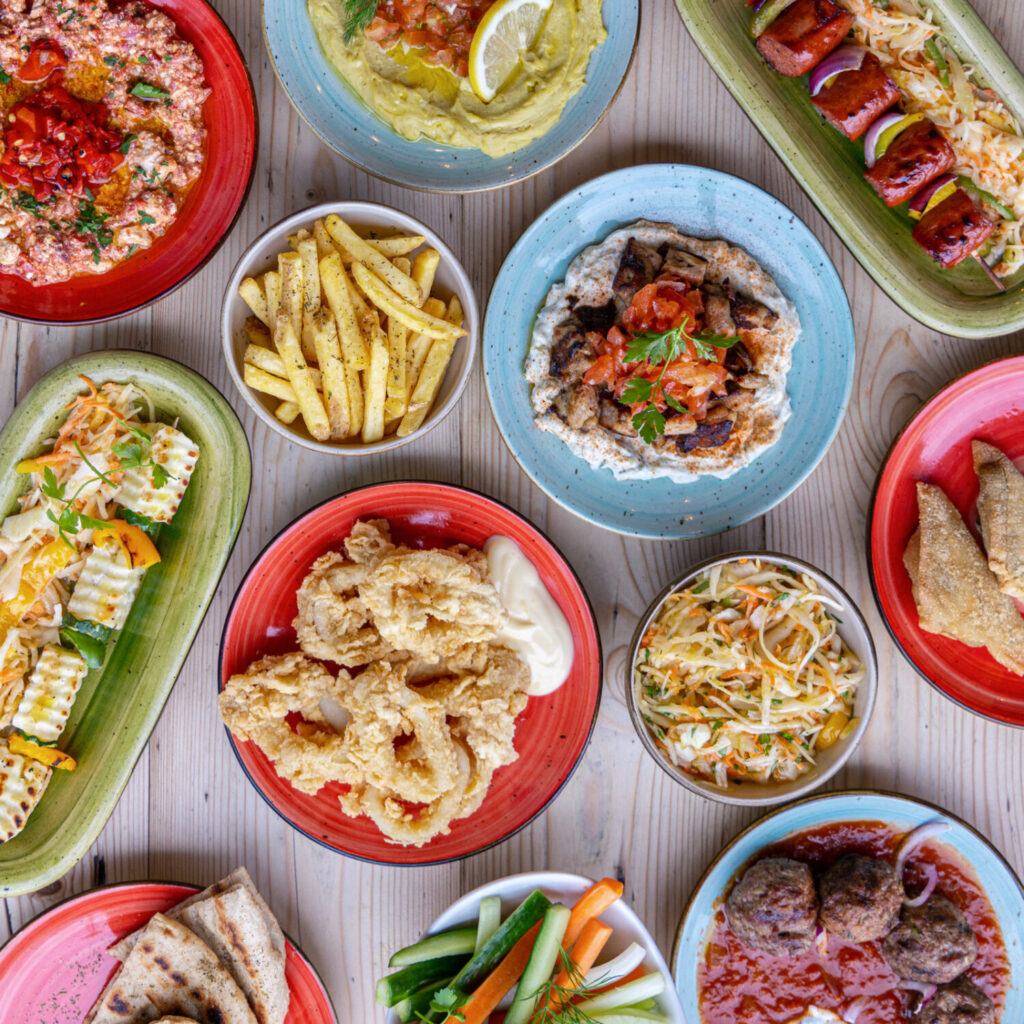 Authentic Greek restaurant The Real Greek is set to make its Liverpool debut after agreeing a deal to open at Grosvenor's Liverpool ONE shopping centre.
Occupying a 3,900 sq ft unit on Paradise Street, the Fulham Shore-owned operator's arrival will take the total area of food and beverage and leisure space signed at the scheme in 2023 to 156,000 sq ft.
The 162-cover restaurant will offer hot and cold meze, souvlaki Wraps, Greek salads, and sweet treats such as baklava. The drinks menu will include Greek wines, beers, and aperitifs.
In addition, Caribbean restaurant and bar Turtle Bay has upsized its existing location on Hanover Street to create a 3,700 sq ft flagship, whilst independent café and cocktail bar Loretta's Parkside Tavern has recently opened on Chavasse Park.
The other food and beverage and leisure operators to take space at Liverpool ONE this year are Gravity MAX (100,000 sq ft); Flight Club (10,000 sq ft); MOJO (3,500 sq ft); Byron (3,200 sq ft); Leveltap (6,500 sq ft); Joe & The Juice (1,800 sq ft); Bean Coffee Roasters (4,400 sq ft); and School Lane Hotel (17,400 sq ft).
Rob Deacon, asset management director at Grosvenor, said: "The Real Greek is an excellent addition to Liverpool ONE's diverse selection of F&B operators, offering yet another unique option for our visitors. Along with the fantastic brands to have committed to the destination this year, including Gravity MAX and Flight Club, The Real Greek's debut is further compelling evidence of the sustained demand for Liverpool ONE among leading operators."
The signings come as Liverpool ONE enjoys strong performance across its food and beverage and leisure brands, with grab-and-go and restaurant sales up 18% and 7.2% respectively in September year-on-year.
In September, a report found that Liverpool has gone from the 17th to the fifth most popular UK shopping destination since the opening of Liverpool ONE in 2008.
Metis and Stärka are Liverpool ONE's leisure leasing agents. Hemyock Consultants acted for The Real Greek.