Tommy Hilfiger doubles its presence at the Icon Outlet
28th April 2023 |
Phoebe Dobke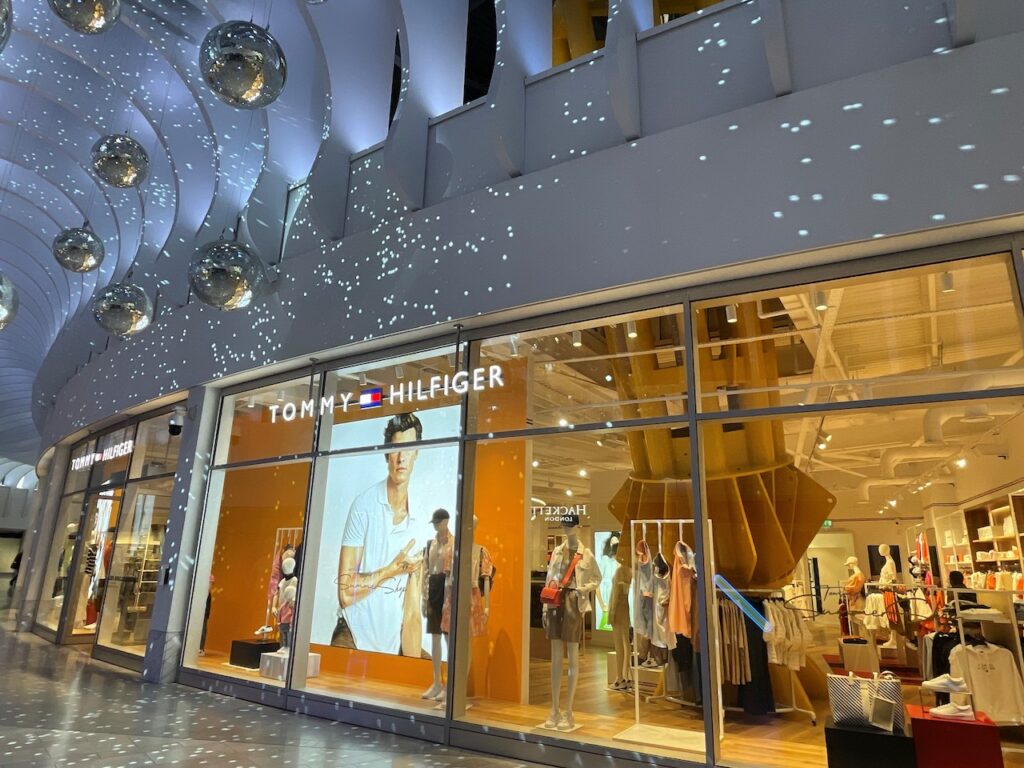 The Icon Outlet at The O2 has announced that Tommy Hilfiger has upsized its store by more than 3,100 sq ft. This follows excellent trading results throughout Q1 for both the brand and destination.
The new 6,000 sq ft Tommy Hilfiger store is now open and able to showcase an expanded product line.
Scott Murdoch, Chairman of Retail at CBRE, said: "Tommy Hilfiger at Icon Outlet at The O2 has continued to be a strong performer within the outlet portfolio, and we are delighted to have played a part in its upsize. It demonstrates commitment to the outlet shopping destination following The O2's consistently high footfall and strong sale results, and there is no doubt that the brand will continue on an upward trajectory with a larger presence and enhanced in-store experience."
This news follows the signing of Āatma Aesthetics at Icon Outlet at The O2 earlier this month. Its debut store is due to open on the upper level in May.
KLM and CBRE represented Icon Outlet at The O2.