Topps Tiles sees record period of sales
23rd May 2023 |
Jack Oliver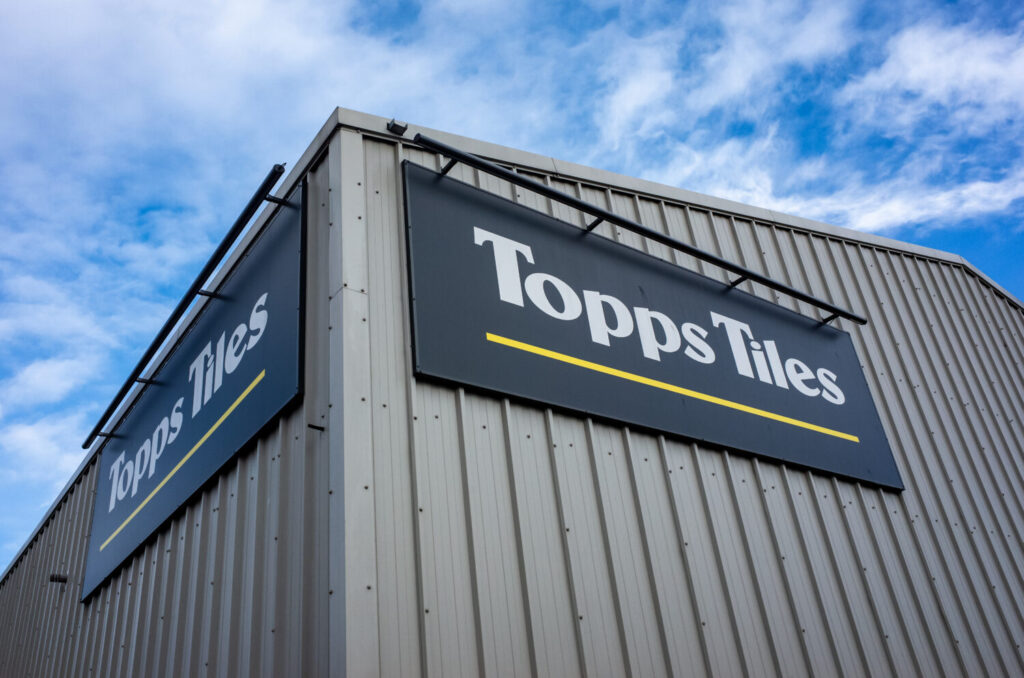 Topps Tiles has praised its store coverage and omni-channel capability as it hails a record six-month period of sales.
In the 26 weeks to April 1, the tiling retailer recorded sales of £130.3m, an increase of 9.3% year-on-year. Average sales per store were up 30% compared to 2019, the last pre-Pandemic period.
However, the group's profit before tax during the period fell 38%, from £7.1m in the first half of the 2022 financial year to £4.4m, with Topps Tiles citing adverse exchange rate movements and the impact of inflation on operating expenses.
Topps Tiles also said it had a "robust" balance sheet, with £19.9m net cash and £49.9m headroom within its committed borrowing facilities.
Headwinds in inflation, supply chain, and recruitment are now easing, the retailer said, adding that its confidence in its gross margin and second half trading outlook had strengthened.
Rob Parker, Topps Tiles chief executive, said: "As expected, our first half profitability reflects the impact of inflation year on year, including significantly increased energy costs, and a number of other one offs.  These effects are now reducing or will reverse in full in the second half, underpinning our confidence in a much stronger profit performance in the balance of the year."
He added that the company remains confident it can hit its 20% market share target ahead of schedule.