UK consumer confidence falls again after sales dipped at Christmas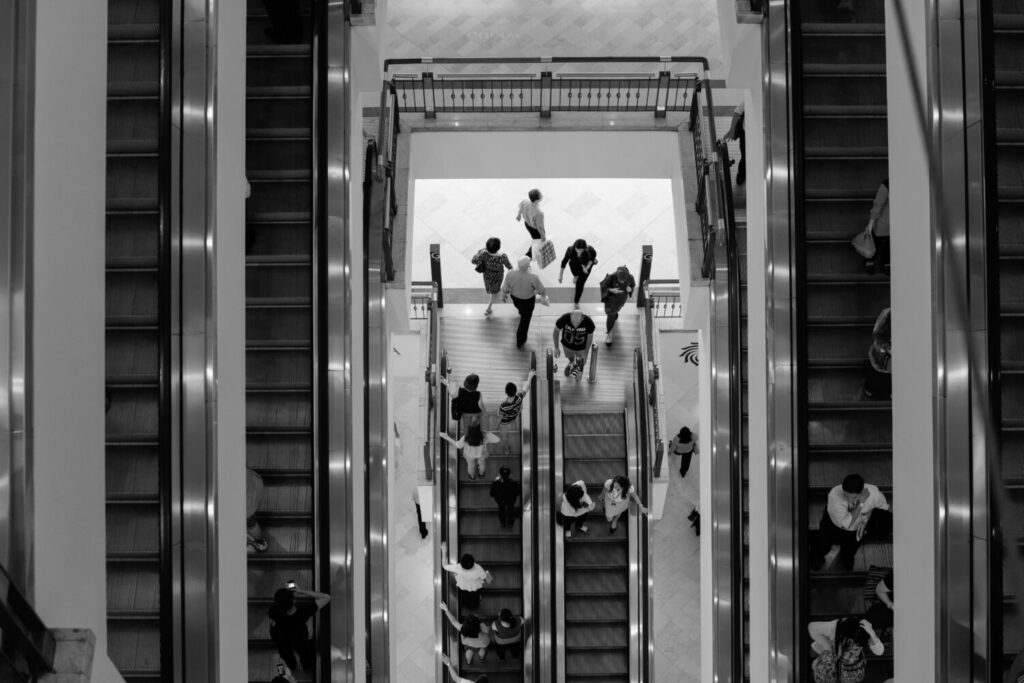 Consumer confidence dropped to near historic lows in January after a small resurgence in the last quarter of 2022, following a greater than anticipated fall in Christmas sales.
This follows a small but consistent increase seen between September and December 2022.
GfK's monthly Consumer Confidence survey was down three points in January to -45, with four of the recorded measures down and one up, compared to December.
The measures include personal financial situation and the general economic situation for both the last 12 months, and the next 12 months, as well as the major purchase index, which is a measure of how confident consumers feel about making larger purchases.
The only measure which had improved was consumer confidence in their personal financial situation for the next 12 months, although an improvement of two points only brought this score to -27, 25 points worse off than the same time last year.
The savings index, which is also measured but not incorporated into the overall index score, also fell by six points to 14.
This fall in confidence may not come as a surprise, as Office for National Statistics figures released on Friday revealed that retail sales are estimated to have fallen in December by 1.0%, 0.5% higher than initially predicted, and a record drop of 5.8% compared to December 2021.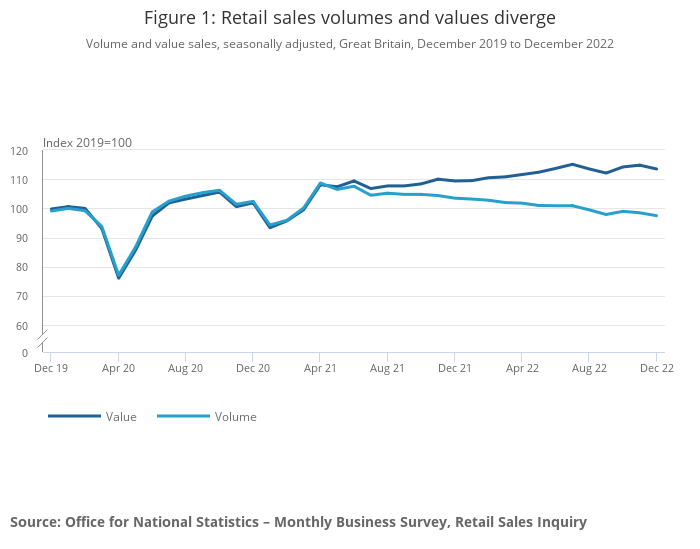 This drop followed a fall of 0.5% seen in November. Sales volumes were found to be 1.7% lower than pre-Pandemic levels (February 2020).
Between 2021 and 2022, retail sales volumes fell by 3.0%, the biggest decline since ONS records began in 1997, as the lifting of restrictions on hospitality led to a return to eating out, while rising prices and the cost-of-living crisis affected sales volumes.