Yorkshire property group ADG welcomes 11 retailers to its schemes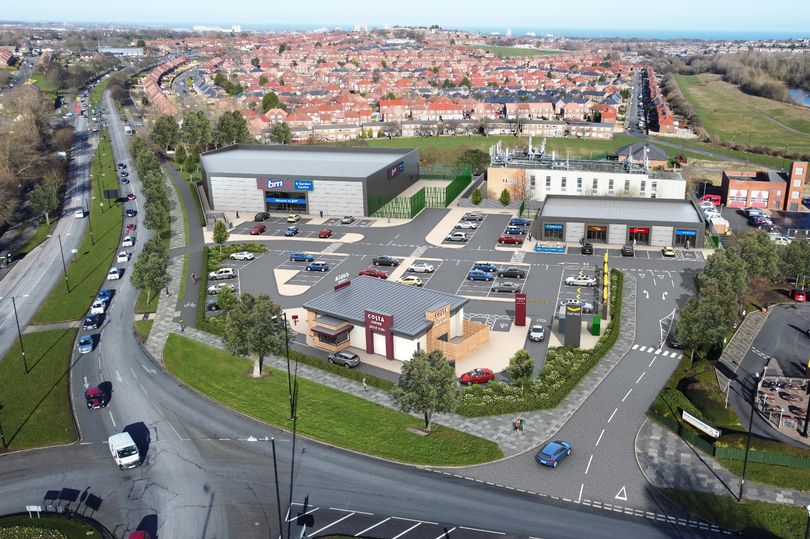 Yorkshire-based property group Almscliffe-Dhesi Group (ADG) has welcomed deals with 11 retailers to its assets across the North.
Deals have been agreed with Starbucks, The Co-op, The Tanning Shop, and an EV charging company for ADG's roadside scheme in Scunthorpe, which is currently under development. The 7,300 sq ft development is set to be completed by next spring and has been acquired by a private investor.
ADG has also agreed deals which will bring B&M, Homestore, Costa Drive Thru', Westway Vets, Greggs, The Tanning Shop, and eight EV chargers to a new scheme in Sunderland. The 32,100 sq ft development – which involves the transformation of a former police station – will begin in early 2024 and is expected to finish by the end of the year.
Plans have also been approved by Durham County Council which will see ADG redevelop a site in Peterlee to create a 13,000 sq ft retail asset with Cooplands, Domino's, Sainsbury's, The Tanning Shop, and an EV charging station already signed up.
Neil Creeney, co-owner of ADG, said: "This has been a tremendously busy and productive year for us, despite the challenging economic conditions, high interest rates and the fluctuating commercial property market.
"We have made significant progress at all our sites, underlining our growing reputation as one of the most active retail/roadside developers in the north of England.
"We are also currently working on developments in Stanley and Crook and have already this year successfully completed roadside developments in Stanley, Middlesbrough and Washington."
Co-owner Bal Singh added: "Our developments breathe new life into vacant brownfield sites and provide much-needed new facilities and jobs for towns such as Sunderland, Scunthorpe, Peterlee and Stanley. This chimes in with the Government's levelling up agenda for the north, which aims to invest in northern towns who have previously been left behind."