A guide to renting a shop in Newcastle
Looking to rent a shop in Newcastle? Here's what you need to know.
Newcastle upon Tyne, or more commonly known as just Newcastle, sits on the River Tyne's northern bank and is the most populous city in North East England.
The city's growth can be largely attributed to its port and it was once home to one of the world's largest shipbuilding and repair centres. However nowadays Newcastle's economy is a lot more varied, with a strong output in science, finance, retail, education, tourism, and nightlife making it an ideal place to rent a shop.


Attractions
Newcastle is widely famed for its nightlife. Andrew Roberts' Rough Guide to Britain placed the city's nightlife as Britain's number one attraction.
Bigg Market, Collingwood Street (sometimes called the 'Diamond Strip'), Neville Street, and the Central Station area are all home to large numbers of bars and clubs. The LGBT+ friendly 'pink triangle' is concentrated on Times Square.
Mention Newcastle to someone and a lot of people's first thought might be the club's iconic football club. Newcastle United play at the huge 52,000-capacity St. James Park, which also doubles as the city's largest music venue.
The city is also home to more traditionally 'highbrow' forms of culture, with a history rich in theatre and literature.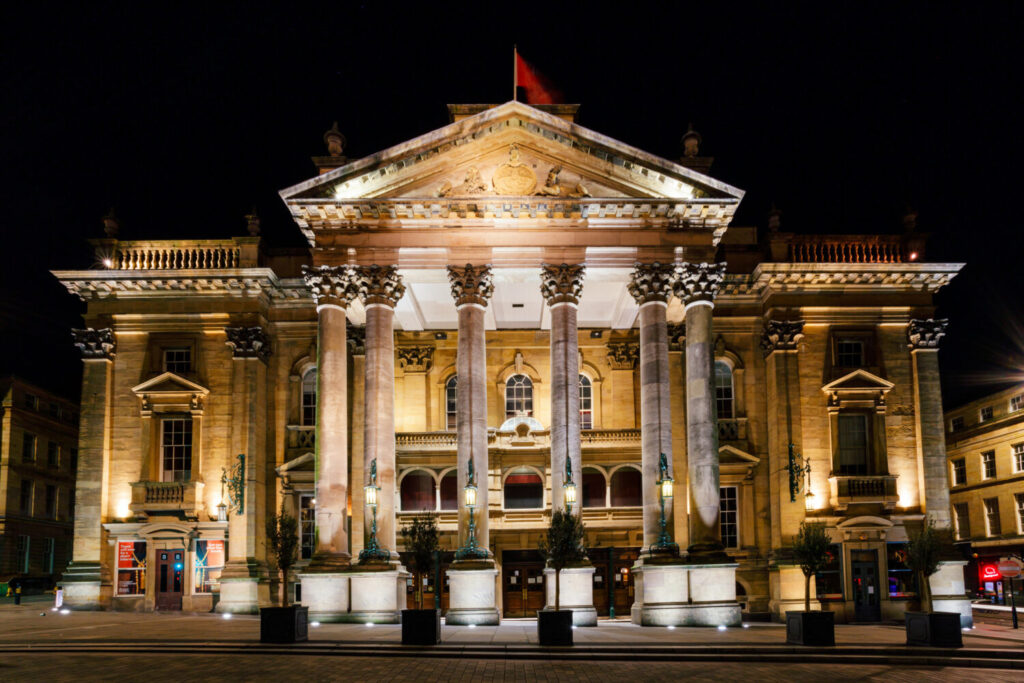 The city's theatres include the Theatre Royal, which opened in 1837, as well as The Mill Volvo Tyne Theatre and Northern Stage. Newcastle also has a reputation as a centre for poetry, with The Modern Tower a major venue for readings in the North East.
Newcastle is also home to a number of festivals and fairs, including Chinese New Year's celebrations in the city's Chinatown, while the Newcastle Beer Festival takes place every April.
Demographics
It's important to consider your target audience and location demographics when looking to rent a shop. Newcastle's population is over 300,000, while Tyneside boasts over 880,000 people, making it the eighth most populous urban area of the UK. The wider Tyneside-Wearside metropolitan area is home to some 1.12m people.
The city is also home to a sizeable student population bolstered by Newcastle and Northumbria universities. The average age of Newcastle residents is 37.8, slightly younger than the national average of 38.6.
Newcastle is predominantly white, representing over 85% of the population, with Asians second (9.8%).


Transport
The city is served internationally by Newcastle Airport, the largest and busiest airport in the North of England besides Manchester Airport. The airport is connected to the city centre via Tyne and Wear Metro.
The metro covers much of the city and the surrounding boroughs, stretching from the airport north west of the city to South Hylton, south of the River Wear in Sunderland. Opened in the early 1980s, it was Britain's first urban light rail transit system.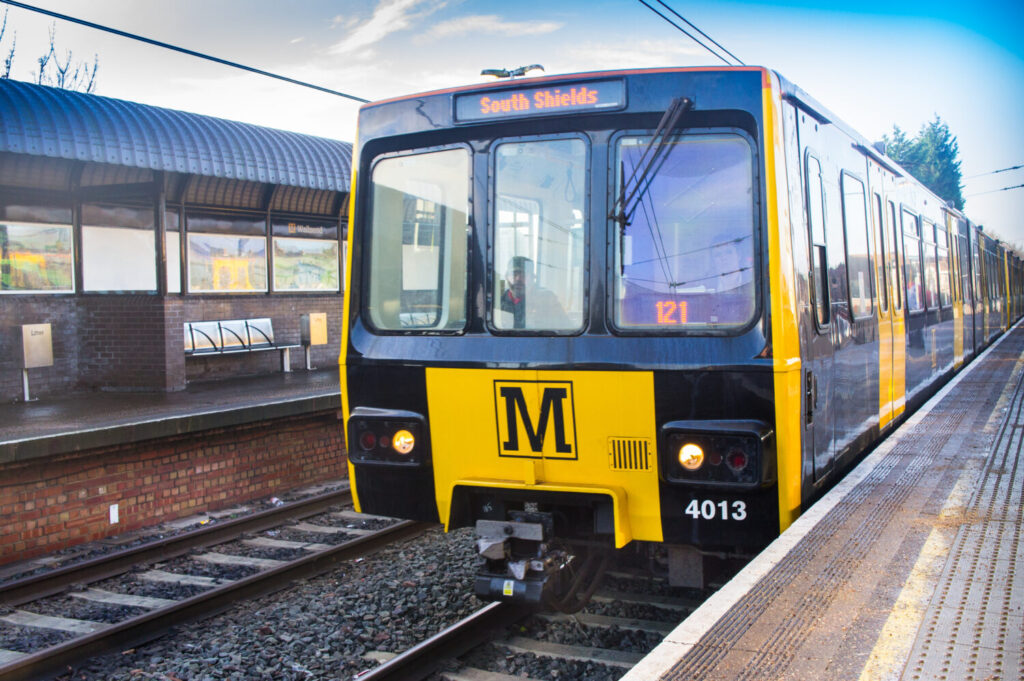 Newcastle Central Station is one of the busiest train stations in Britain. It has connections to London King's Cross, Scotland, as well as other destinations including in Yorkshire, the Midlands, the North West, and the South West.
Manors is the city's other mainline station, which exclusively serves trains to the North.
Newcastle is a very cycle-able city, with a number of mostly traffic-free routes allowing cyclists to easily access many parts of the city. Former industrial wagonways and railways which line Newcastle's outer areas provide purpose built cycle paths in more residential areas.


Shopping Centres
Eldon Square is Newcastle's largest shopping destination, at 1.35 million sq ft in size. It is anchored by Marks & Spencer, John Lewis, and Fenwicks.
Opened in 1976, the 150-unit scheme is situated in Central Newcastle and is minutes from the central motorway the A167(M).
Newgate Streets The Gate is a 220,000 sq ft leisure and entertainment destination. It is home to a two-storey casino and a large Cineworld, as well as a number of restaurants and other leisure offerings, including unique axe throwing concept Game of Throwing.
The scheme has 266 parking spaces and is easily accessible via rail, metro, and bus.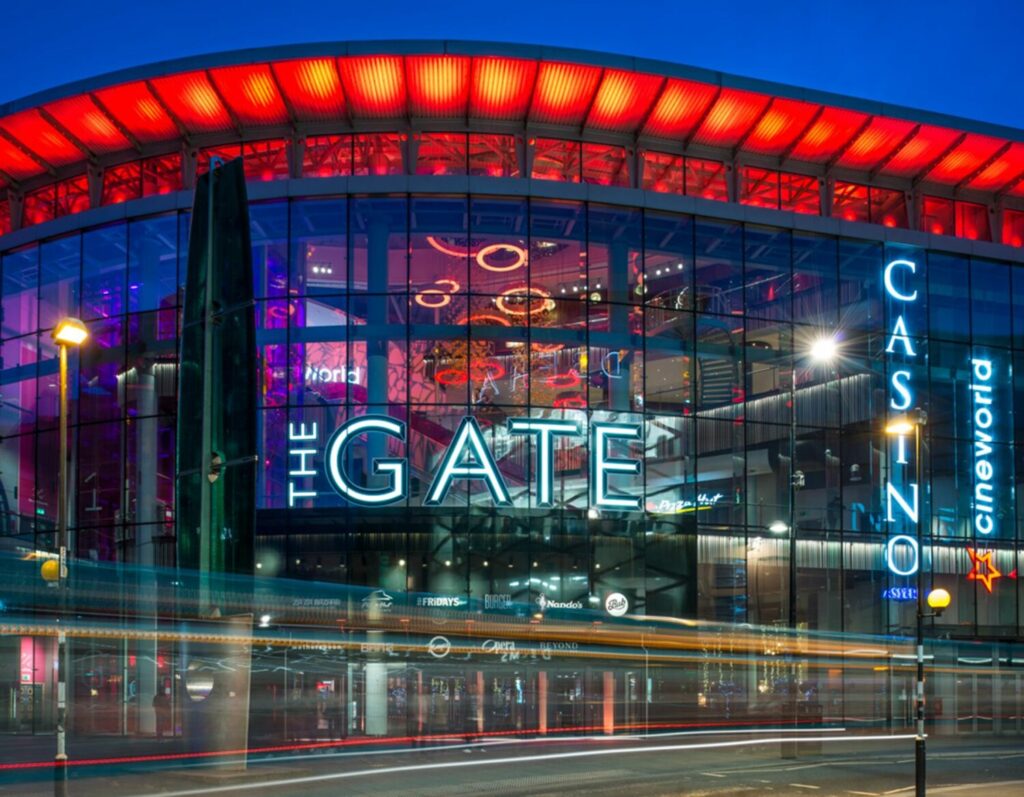 The Metrocentre, while technically not in Newcastle, sits just across the Tyne in Gateshead. The 2 million sq ft shopping centre features a 17 screen Odeon cinema with a number of adjacent restaurants including Five Guys, Nando's TGI Fridays, Wagamama's and Pizza Express.
Retailers at the centre include Zara, H&M, JD Sports, Levis, and River Island.
Newcastle is also home to smaller retail parks such as The Forum Shopping Centre, located 2.4 miles northeast of the city centre. This 171,500 sq ft shopping park hosts 44 units including a drive-thru restaurant and welcomes 3.9 million people annually.
Costs
Newcastle is the 25th most expensive place to rent a shop in the UK, at an average of £27.60 per sq ft per year. It's important to ensure your rent fits your budget. You can do this by calculating the percentage of your income that will go towards it. Retail businesses typically spent 5-10% of their income on rent.
Business rates are another important factor to consider. This is a tax on non-domestic properties, calculated using the property's rateable value. You can find detailed information and calculate your business rates here.
Fitting out your shop can also be costly, especially if you are a first-time shop owner. The average costs of a shop fitting per square foot in the UK are:
Low specification – £60 per sq ft
Medium specification – £90 per sq ft
High specification – £140 per sq ft
Be sure to get quotes from the various tradespeople and specialists you may need so you can compare and get the best deal. Buying from second-hand sites can also help you save money. Additionally, consider essential services such as water, gas, electricity, internet and insurance. Look around to find trustworthy and competitive suppliers. You can read more tips on opening your first shop here.

Agents with Newcastle offices
Population
823,000 (Metropolitan area)
Annual visitors
268,000
Properties on Completely Retail
28
Find shops to rent in Newcastle here.