Battersea Power Station: Power Play
28th October 2022 |
Lisa Pilkington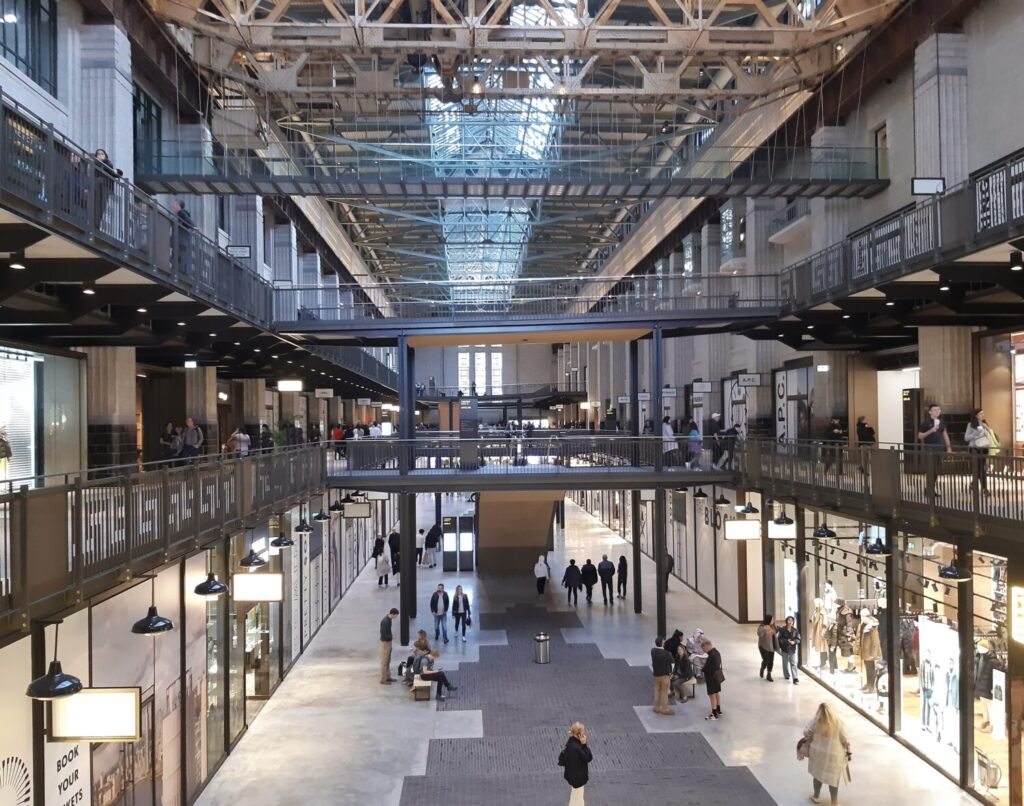 This week I popped over to Battersea Power Station. It was a glorious, sunny, autumnal day – perfect conditions to have a long awaited mooch and immerse myself in the capital's newest retail and leisure hotspot now the doors are finally open to the public.
It filled this South London born girl's heart with joy to see the staggering transformation. Growing up, I had only ever known Battersea Power Station to be a derelict and unloved yet iconic building, a throwback to our industrial past. Over the last 20 years I have written about various failed attempts and false starts to regenerate the site, including turning it into an indoor theme park.
But this former cathedral of energy (in its heyday it guzzled 240 tonnes of coal per hour) is now a beacon for all things retail, leisure and residential. An astounding and jaw-dropping feat of sensitive reconstruction and restoration of an incredible and vast London landmark.
Costing a cool £9bn and opening, ahem, 40 years after it shut down as a power station, it is once again full of life and energy. A beacon of all that is good in the retail and leisure sector, but sadly opening at one of the most difficult times in our industry's recent history.
That hasn't stopped a raft of mid, upper mid and luxury range retail operators opening brand new concept stores, such as Rituals, Uniqlo, Mulberry, Calvin Klein with its newest lifestyle store, Gant premiering its new retail concept in the UK at the scheme and Zara opening its largest ever UK store there. The latter's outlet is highly impressive and holds the entire Zara offer and has a series of defined boutique spaces for special collections.
The Watches of Switzerland Group has opened a number of mono-brand boutiques partnering with TAG Heuer, Breitling and Omega and has dedicated space for Bulgari, Chanel, Cartier and Longines among others.
Sports brands and fitness are huge at Battersea Power Station – Nike, Sweaty Betty, Lululemon, Adidas and Castore have all gone the extra mile when it comes to the offer, customer experience and store fit out. Nike offers one-to-one styling sessions, bra fit consultations and has a community hub where members can enjoy yoga workshops and weekly runs led by Nike trainers and The Powerhouse is Sweaty Betty's first-ever concept store offering an 'immersive shopping experience designed to empower and uplift.'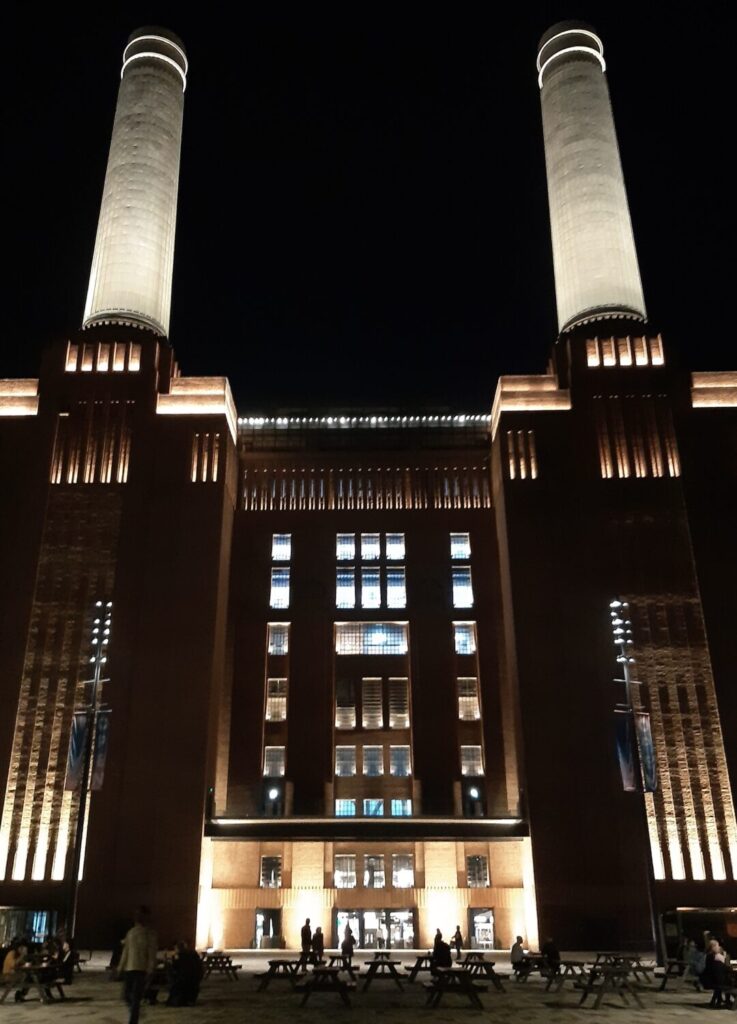 There are still however, quite a few empty units either due to open, or still to be let. Pondering this, I do wonder whether BPS serves the entire local community? Yes, there is all you can expect (and more) as I have previously explained, for the thousands of young, professionals with a high disposable income, or wealthy overseas students living in the recently built, high-density Frank Gehry (and others) apartments which sit cheek by jowel next to the BPS itself. But what of those who live on the other side of the street – literally – across the A3205 from where Battersea Power Station tube is located in SW8? This is where local authority housing is prevalent. Could more be done to be more inclusive for the budget conscious customer?
And of course, there are those dreaded four little words Cost of Living Crisis. How will this affect the scheme? Somehow, I think the history, iconic status and landmark riverside location will help shield BPS from the worst of the current financial woes, perhaps unlike other London shopping malls?
Battersea Power Station will be a global benchmark for urban developments and for those that live, work and play in them.
The truth is it feels special – and that's because it is.
Read more: Battersea Power Station opens second phase