Chinti & Parker pop-up joins King's Road lineup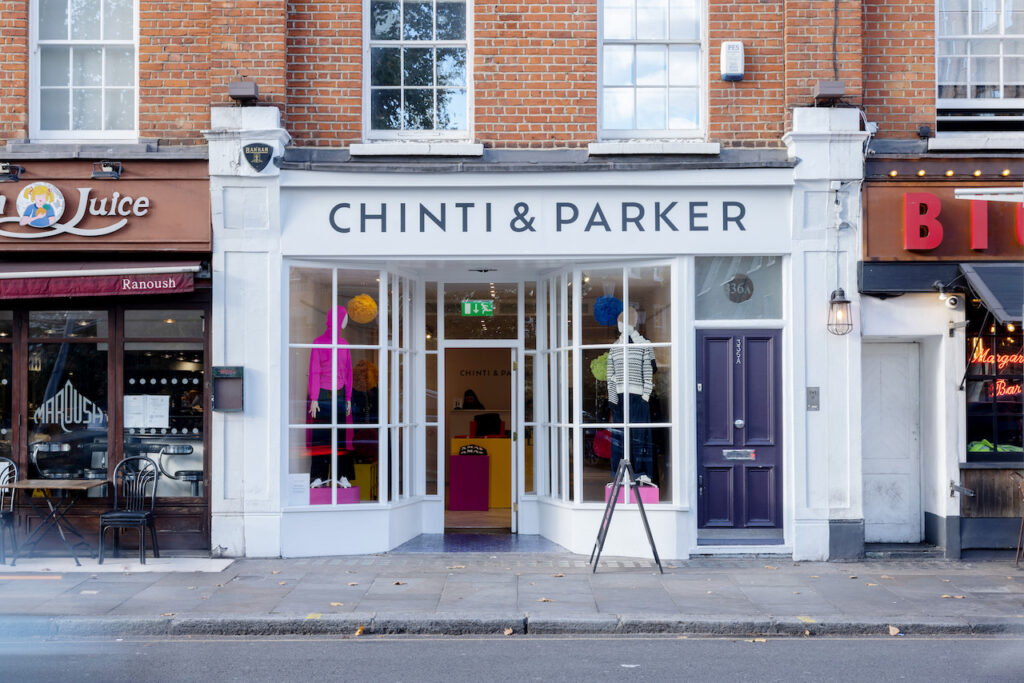 Sloane Stanley has announced that luxury womenswear brand Chinti & Parker has opened its debut pop-up store on the King's Road in Chelsea. It joins returning brands Prochaine and Seraphina, as well as Dacre Art x Air Contemporary.
Chinti & Parker will open at a 1,298 sq ft unit at 336 King's Road until next February. The luxury cashmere brand chose this space to showcase its pieces alongside Chelsea's most creative brands.
Anna Singh, co-founder of Chinti & Parker, said: "We have always had our sights set on Chelsea, and with Sloane Stanley's support and accessible pop-up strategy, it made so much sense to trial our brand in such a prestigious high-street location."
The news follows the recent launch of barbers Ted's Grooming Room on Fulham Road, alongside the opening of an upsized space for Sleep.8 at their King's Road store, marking more than a doubling in sq ft at one of the brand's strongest performing locations.
Hannah Grievson, property director at Sloane Stanley, commented: "Our tailored pop-up strategy continues to be a success. We have been able to welcome several unique and innovative brands to our estate this year with our 'shop on demand' format."
"We are proud to continue enriching our retail offer, providing a strong sense of community and authenticity to visitors and residents alike", she added.
Miles Commercial and Savills act on behalf of the Sloane Stanley Estate. Chinti & Parker dealt direct.