Demand for luxury watches sees Watches of Switzerland boost profits
14th December 2022 |
Jack Oliver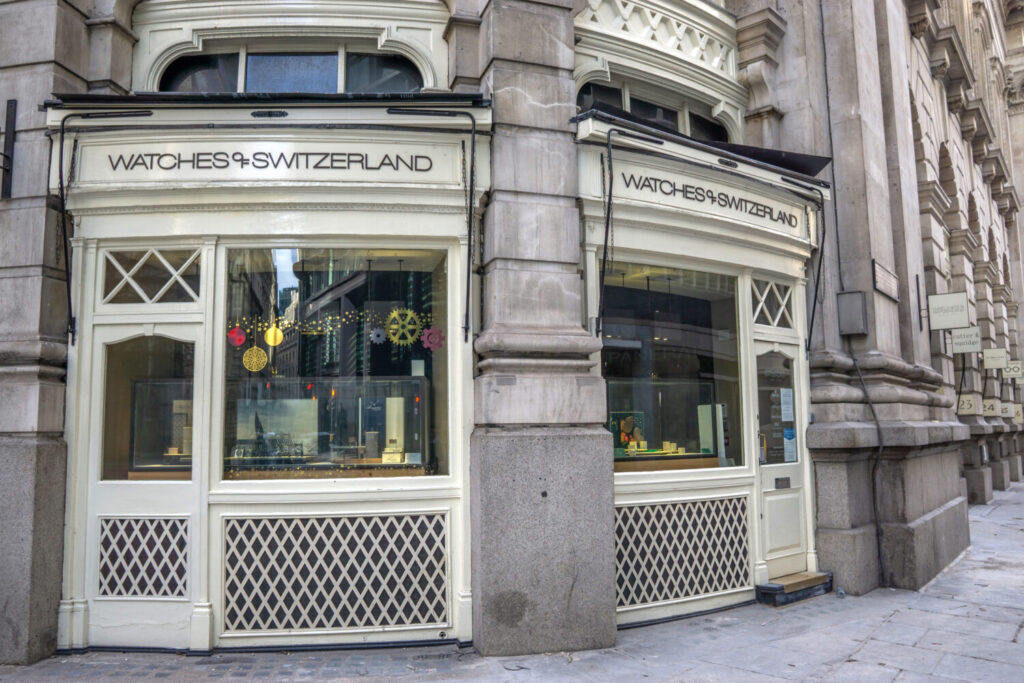 The Watches of Switzerland group has credited strong demand for luxury watches with a period of strong growth which has seen profits increase by 28%.
In its financial report for the first half of the 2023 financial year, the group reported a profit before tax of £83m, up from £65m in the same period in 2022.
The group also saw a 31% increase in revenue to £765m, up from £586 in 2022. This includes a UK performance of £454m, an 8% increase against the same time last year.
Watches of Switzerland has opened a total of 20 showrooms across the UK, Europe and US in the first half of the financial year. The group also opened a multi-brand showroom at Battersea Power Station.
The retailer also made significant enhancements to its flagship Regent Street multi-brand showroom.
Brian Duffy, chief executive officer, said: "We continue to expand our retail network, opening a total of 20 showrooms across the UK, US and Europe in the first half of FY23, and to invest in elevating the luxury experience for our clients through showroom refurbishments. We have an exciting and growing pipeline of new projects".
"Trading in the Holiday period so far has been in line with our expectations and our guidance for FY23 remains unchanged. We look ahead with confidence as we continue to deliver on our Long Range Plan objectives of maintaining our leadership position in the UK, becoming the clear leader in the US, and capitalising on the growth potential in Europe", he added.