Double debuts for Sweaty Betty and Space NK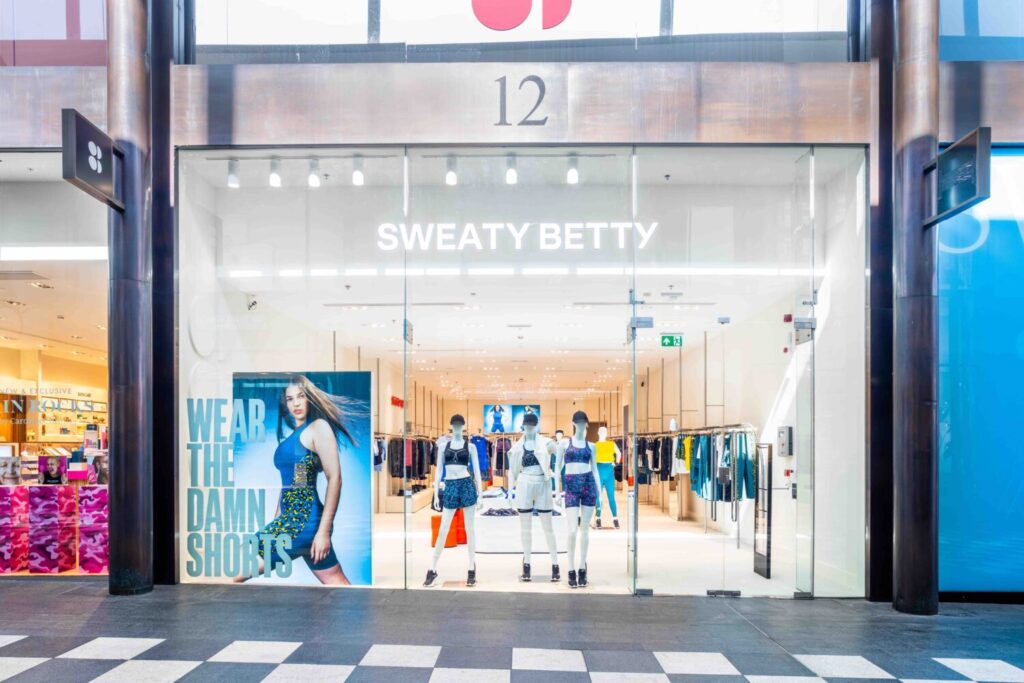 Activewear and lifestyle brand Sweaty Betty and cosmetics retailer Space NK have opened their first stores in Liverpool.
The two retailers join a number of lifestyle brands at Liverpool ONE's Peter's Lane.
Opening in a 2,600 sq ft unit, Sweaty Betty's new store becomes its largest in the north of England. It debuts a new concept for the retailer, which is designed with a "lifestyle feel" in mind while still expressing a commitment to fashion and function.
The store features private spaces with seating areas in its 'Power Pod' fitting rooms and has been designed with sustainable and environmentally friendly materials.
Meanwhile, Space NK has launched in a 1,850 sq ft store, which has followed the brand's new flagship store concept, with a treatment room and a consultation area for makeup and skincare.
Andy Lightfoot, Space NK's chief executive, said Liverpool had been one of its "most requested" locations.
Rob Deacon, senior asset manager at Grosvenor, said: "Peter's Lane continues to evolve into a hotspot for high-end brands at Liverpool ONE, positioning the destination as a crucial location for premium retailers, and the arrival of both Sweaty Betty and Space NK is a testament to this. It is a huge vote of confidence in the destination that both brands have selected Liverpool ONE to be not only their debut city locations of choice but the home of their brand-new store concepts, bolstering the destination's reputation as a hub for pioneering, first-rate retail concepts."
The news follows the recent announcement that luxury jeweller David M Robinson will be collaborating with TAG Heuer to make its Liverpool debut, opening a 3,600 sq ft boutique.