Five key opinions from Completely Retail Marketplace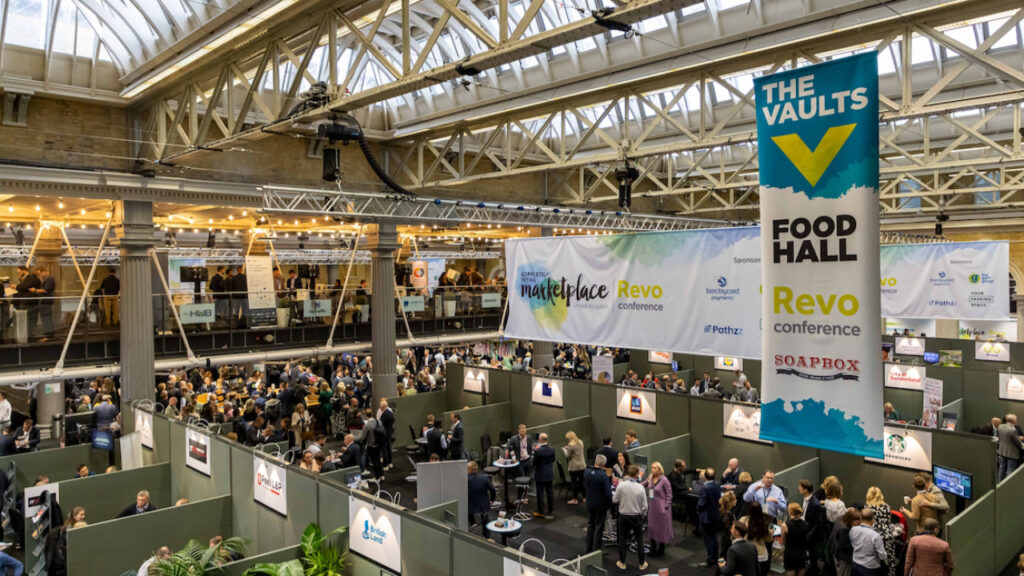 Over 1,600 delegates and almost 500 retailers came through the doors at the largest Completely Retail Marketplace event ever on Tuesday.
Completely Retail News sat down with some expert figures in the retail and leisure property market to get their views and forecasts. Here are some of the key takeaways:
The industry just needs "to get on and do it"
We don't need more high street reviews such as 2011's Portas Review and 2013's (and latterly updated in 2018) Grimsey Review, instead the industry should focus on action, said Ruth Moorhouse, director at Ellandi.
"We're in a position now where we just need to get on and do it as a retail environment", she said.
"We just need to… put our foot down and get on with making some of this change and start making some smaller steps and try and move our high streets forward", Moorhouse added.
Her sentiments were echoed by Ibrahim Ibrahim, managing director of Portland Design:
"[It's] time to stop reviews, time to stop talking, and let's put some great initiatives forward and use those as best practice and share them, really understand what the data is, how it happened, and show some really good benchmarks where we can learn".
Retail still an "absolutely core part of the offer"
On the resilience of the retail market versus the high-flying leisure industry, Neil Hockin, managing director of Lunson Mitchenall, said:
"Retail is still an absolutely core part of the offer, but having […] an amalgam of the two uses is definitely the right thing to do."
He was joined by Alice Keown, leasing director for hospitality and leisure at British Land, who said that leisure is seen as an opportunity to "reduce the retail supply".
"That within itself helps us drive value within the retail portfolio.
"There are so many [leisure] operators in the sector and it's really important for us to get the right offer in the right location[s]".
"It's all about people"
Placemaking is "all about people" said Hannah McNamara, co-founder of P-THREE, discussing how landlords can curate a tenant mix to ensure a long-lasting impact.
"Within that, building communities and building real destinations within where people feel comfortable and at home, and they're engaged with those places – that's how you create long-term sustainability", she said.
Mark Disney, executive director at CBRE, said: "You need to decide 'what do you want to be?' And then you need to stick to your plan."
He added: "You've got to have this sustainable mix, that works commercially for everybody. So you can't really afford to carry passengers that aren't contributing either as a reason for people to go there, or a way of giving customers what they want when they are there."
"The out-of-town picture has been almost indiscriminate"
Out-of-town retail destinations have continued to thrive post-Pandemic, even in areas where the town centre offering has struggled, said James Honeyman, partner at Quadrant Estates.
"We feel the out-of-town picture has been almost indiscriminate, where throughout the UK in locations where the high streets have suffered, retail parks are really strong because the fundamentals are pinned in with how people like to shop nowadays", he said.
Paul Davis, founder of property software company Nimbus Maps, provided some insight on how electric vehicle (EV) charging companies are viewing opportunities within the out-of-town market:
"The obvious thing about out-of-town centres is that they have much more space. So the rise of EV charging is wild at the moment and of course with that extra car parking, with that extra space, you can now create an event out of charging the car, ultimately, and that's what a lot of the EV charging companies are particularly bothered about."
"Data is king"
On the discussion of what once-niche retail trends are now becoming more mainstream, data was the word of the day for Lucy Stainton, commercial director at Local Data Company, and Olaide Oboh, executive director at developer Socius.
"We've seen a huge increase in terms of people's appetite to use data and technology to underpin their strategy", said Stainton.
"Typically before the Pandemic, there was still a lot of gut feeling involved in terms of how you shaped your brand, what your store strategy looked like, and that absolutely still has a place, of course it does.
"It was oftentimes the larger operators who were maybe more data hungry, but we've seen such a shift in terms of the types of projects we're working on with the types of brands, maybe they're slightly more in their infancy, but they're coming at it off the bat really wanting to embed data within their strategy."
"Data is king", added Oboh.
"Understanding your customers – and actually people who aren't coming to you – is so important now.
"Hyper-local data is so powerful now, and it's determining where you spend your advertising, where you locate your stores, and actually where you focus your experiential experiences on. So data is really powerful."
Completely Retail will publish a series of exclusive interviews from the event in the coming days.