Green light for Radcliffe mixed-use civic hub
27th July 2023 |
Jack Oliver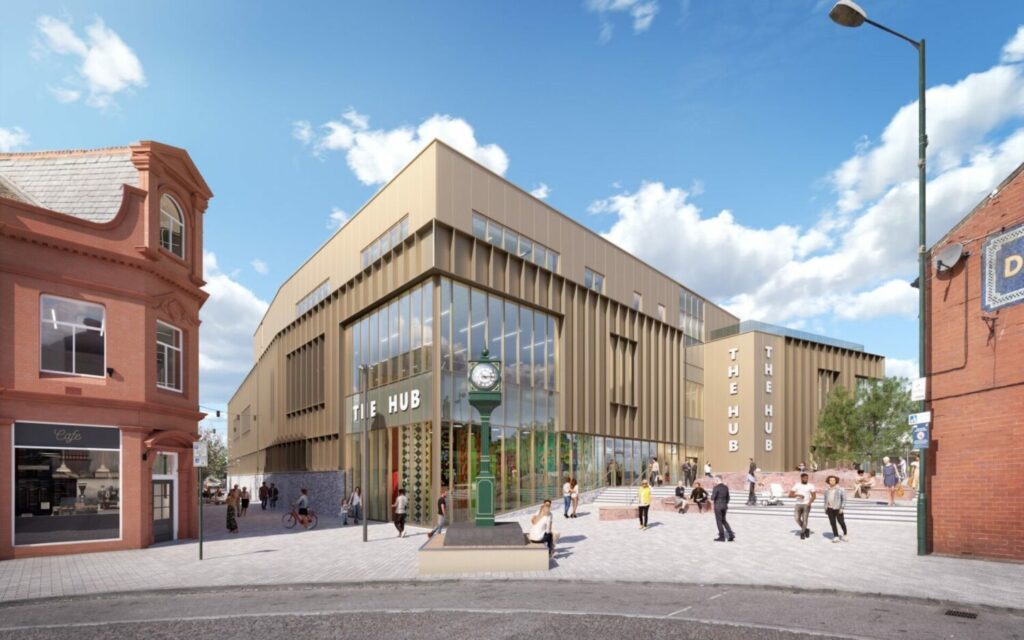 Proposals to develop a mixed-use civic hub in Radcliffe, Greater Manchester, have been given the go-ahead by town planners.
The three-storey hub on Blackburn Street is set to feature swimming pools, fitness suites, studios, an indoor climbing facility, offices, a café, and a library.
The project is part of the town's wider regeneration proposals, with the aim to transform the area for decades to come.
Approval was granted on Wednesday evening, with councillors also giving the green light to a link block between the nearby Radcliffe Market and Market Chambers buildings, as well as the refurbishment of Market Chambers and the Market Hall basement to be used as a multi-use event space.
Councillor Eamonn O'Brien, leader of Bury Council, said: "It's great news for Radcliffe that our plans for the new Civic Hub have been given the green light.
"We are investing unprecedented amounts of money into regenerating Radcliffe, and the hub will play a crucial part in that, transforming the town centre for generations to come."
Permission has already been granted for a nearby residential site near the civic hub site, which is set to complement another 400 new homes at the former East Lancs Paper Mill site.