Green light for Scarborough leisure centre redevelopment
10th March 2023 |
Jack Oliver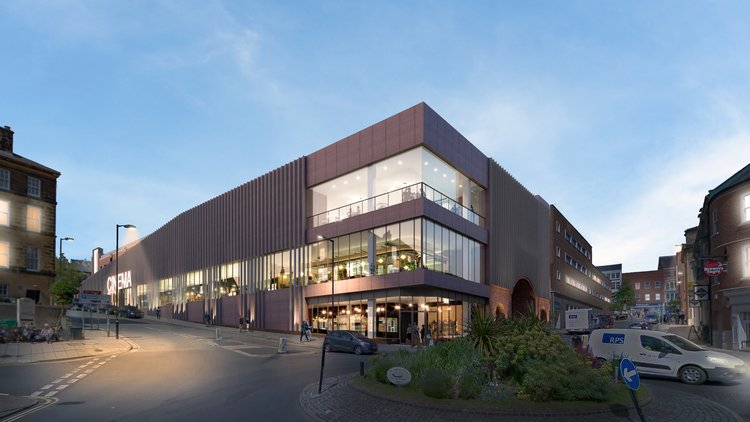 Plans for a multi-million pound redevelopment of a Scarborough shopping centre have been given the go-ahead by local councillors.
Members of Scarborough Borough Council's planning and development committee on Thursday evening gave unanimous approval to the proposals which would see the transformation of The Brunswick shopping centre into a multi-use leisure destination.
The plans submitted by Scarborough Group (SGI) would see the site redeveloped to accommodate a multi-screen cinema, a number of food and drink outlets, as well as retail units.
The 1990s-built, Debenhams-anchored Scarborough shopping centre was acquired by the group in September 2021.
Scarborough Group says it is working closely with the local council to meet its strategic objective of making Scarborough England's best-performing coastal town by 2025 and the primary economic hub for retail, leisure, learning and living in the Yorkshire coast area.
It adds that the development will create some 300 jobs for local residents.
Mark Jackson, group development director at SGI, said: "In addition to providing a vibrant leisure and entertainment offering for the local community and tourists alike, it is hoped that our redevelopment of the Brunswick will act as a springboard for wider investment and economic growth in Scarborough town centre."
Work is expected to begin on the site before the end of the year, with the new destination set to open in 2025.