Hammerson welcomes Sandbox VR to Birmingham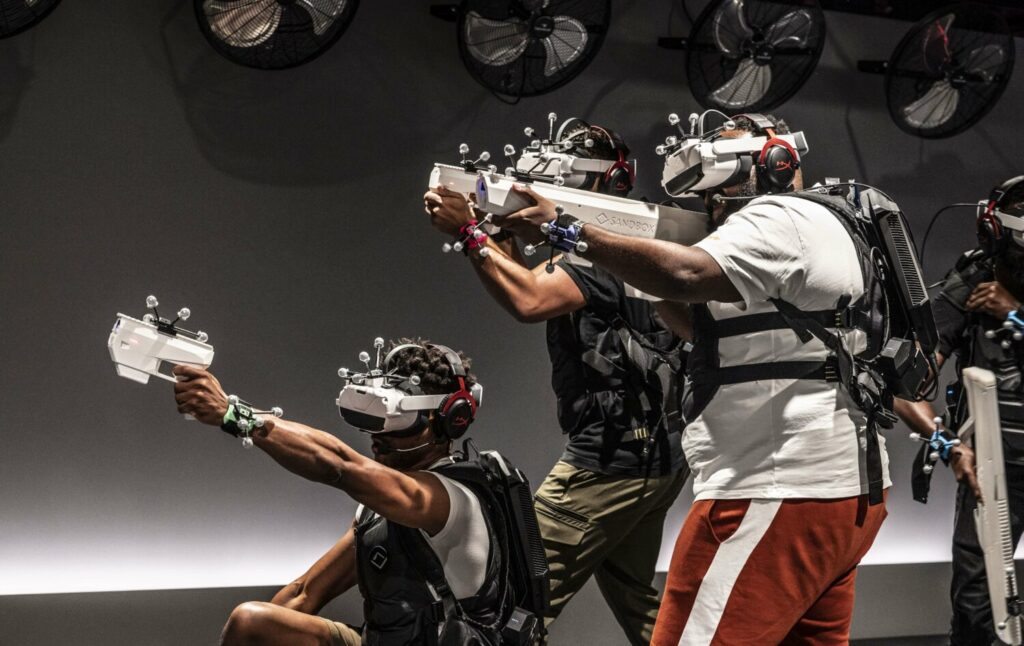 Hammerson has announced the signing of virtual reality experience Sandbox VR to Grand Central, Birmingham.
The 13,000 sq ft unit is set to open this summer and is the brand's third in Europe and largest to date. The destination will be Sandbox's second in the UK and Hammerson says the signing supports the brand's plans to expand across the UK and Ireland.
Sandbox VR aims to create an immersive experience through the use of group virtual reality gameplay and competitive socialising. Sandbox is powered by motion capture cameras, full-body trackers, custom hardware, and haptic feedback suits.
The virtual reality experience joins a line-up of leisure operators within Bullring and Grand Central, including Treetop Adventure Golf and two concepts due to open later this summer, bowling brand Lane7 and interactive football experience TOCA Social.
Hammerson is also planning to create a new mixed-use destination within the former John Lewis site, featuring offices and social and entertainment areas.
Toby Tait, director of asset management, Hammerson, said: "The signing of Sandbox VR is another big leap forward in the diversification and repositioning of our Birmingham estate. This is going to be a transformative year for Bullring & Grand Central with experiential brands and innovative concepts that engage and excite our customers. We are being bolder and more ambitious in our approach as we work to create a truly multi-use destination that we and the city can be proud of."
Jake Wilmot-Sitwell, co-Founder and COO at Sandbox VR UK & Ireland, added: "Following our successful launch in Covent Garden last year, we wanted to kick off our expansion across the UK and Ireland by launching the biggest ever Sandbox VR site in the UK's second city."