John Lewis chair calls for Royal Commission to help town centres
12th September 2023 |
Jack Oliver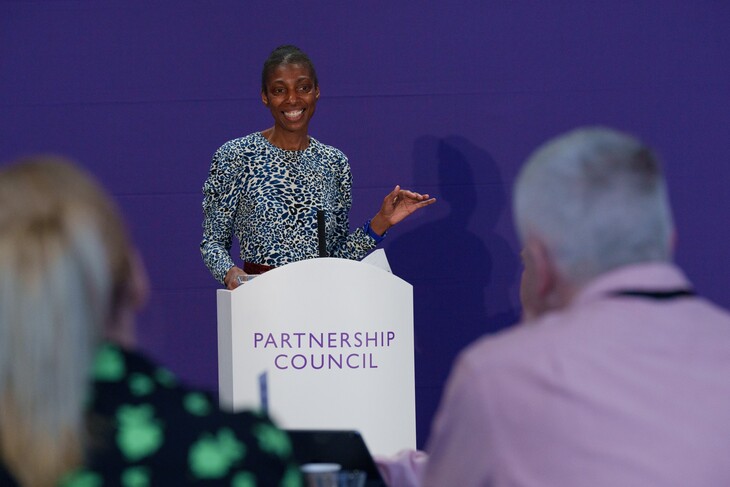 The chair of the John Lewis Partnership has called upon ministers to set up a Royal Commission to investigate problems faced by town centres.
Dame Sharon White described a "crisis" engulfing high streets, with many towns and cities "shells of their former selves".
The last Royal Commission into the health of British towns was 180 years ago and led to the Public Health Act of 1848.
White labelled the issues of the UK's high streets as an "issue of national importance" and deserving of a conversation.
According to the British Retail Consortium (BRC), over 6,000 British shops have closed in the past five years, with data from earlier this year revealing that 14% of high street shops lay vacant.
White said that planning, taxation, crime, environmental policy, housing and transport should all be on the policy agenda and must be considered as a whole to bring high streets "back to life".
"A Royal Commission could take a long-term, holistic view of the challenges facing our high streets and the role they can play in the fabric of local communities. It would bring together leaders from business, hospitality, retail, housing and entertainment, local authorities, politicians and academics. This is the time for experts", the statement read.
The issue of the 'tourist tax' was also raised. The Government scrapped VAT-free shopping for tourists two years ago, but it still stands in other European countries. The issue was recently raised at Parliament, with MPs claiming the UK was missing out on a £1bn "Brexit boost".
Other issues such as anti-social behaviour on high streets and in shops and environmental factors such as ultra low emission zones were brought up in White's statement.
It concluded: "These interlinked social, economic and environmental challenges need to be considered holistically, above party politics.  Is it too naive to believe that, with an election approaching, the political parties could join forces for the good of the country on an agenda that aligns so closely with the Government's levelling up ambitions and the Opposition's Industrial Strategy?  Only a Royal Commission could deliver this and set out a fresh vision for a prosperous high street for decades to come.
"Just as the 1848 Public Health Act offered the chance to make a real difference for citizens of Victorian Britain, our generation has the opportunity to leave a lasting legacy for our communities and high streets for decades to come. 
"Britain's high streets have hope, but they need help."