Over a third of East Kilbride town centre to be demolished under new plans
12th September 2023 |
Jack Oliver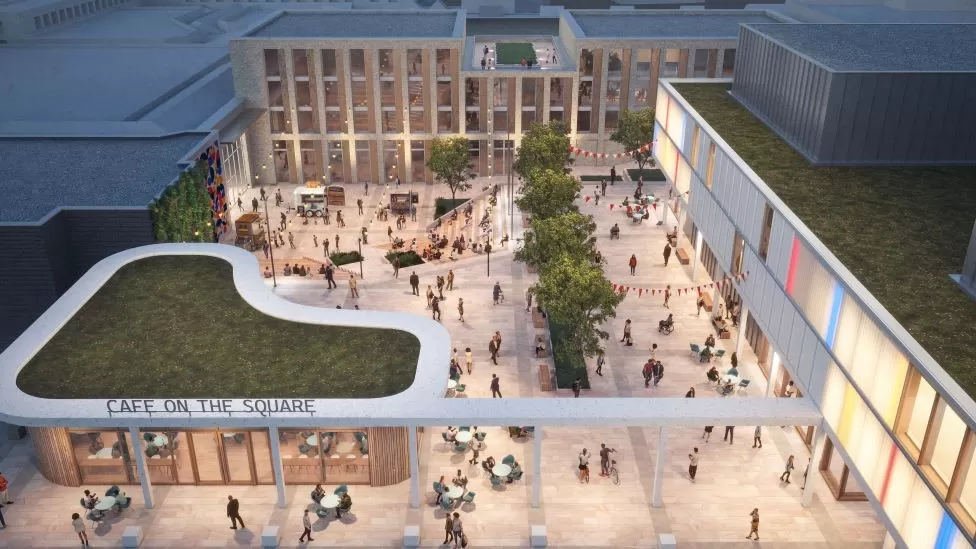 South Lanarkshire Council has revealed new plans which would see the demolition of over a third of East Kilbride's town centre.
Councillors have now launched a public consultation regarding the proposals, which would see the Scottish town reduce its retail space by 40%.
A number of shopping centres would make way for the developments, including the EK, which currently houses 507,000 sq ft and 75 units of vacant retail space.
EK was previously known as East Kilbride Shopping Centre until administrators were appointed last November following the collapse of its owner Sapphire.
The scheme's administrators Interpath Advisory are now working with councillors to develop new plans for East Kilbride, which is one of five new towns built in Scotland following the Second World War.
One area which may be demolished is Centre West – a three-storey scheme constructed between 1999 and 2001 for £90m. It has recently seen a decline after losing anchor tenant Debenhams along with Top Shop, Zara, and other high street names.
Under the proposals, the retail space will make way for 400 new homes, a civic hub, a supermarket, and a hotel.
East Kilbride's post-war development was focused on creating a town for the future at the time, with a focus on indoor retail and civic space. Recent changes in shopping and working habits have led planners to reevaluate the town's offering.
Mark Hewett, director at Scoop Asset Management, said: "The East Kilbride masterplan has been created in response to the unprecedented economic challenges facing not only East Kilbride but town and city centres across the country.
"We are confident that this visionary mixed-use development, which will see a transformation of East Kilbride town centre, will pave the way for future investment in the town over the coming years."
David Booth, executive director of Community and Enterprise at South Lanarkshire Council, added: "We are also the effective custodians of the town centre and we want a successful East Kilbride as part of a successful South Lanarkshire. Without strategic intervention the town centre will continue to decline and fall further behind its neighbours. We therefore need to show ambition in order to realise the town's potential."