LDC: Retail market resilient despite economic challenges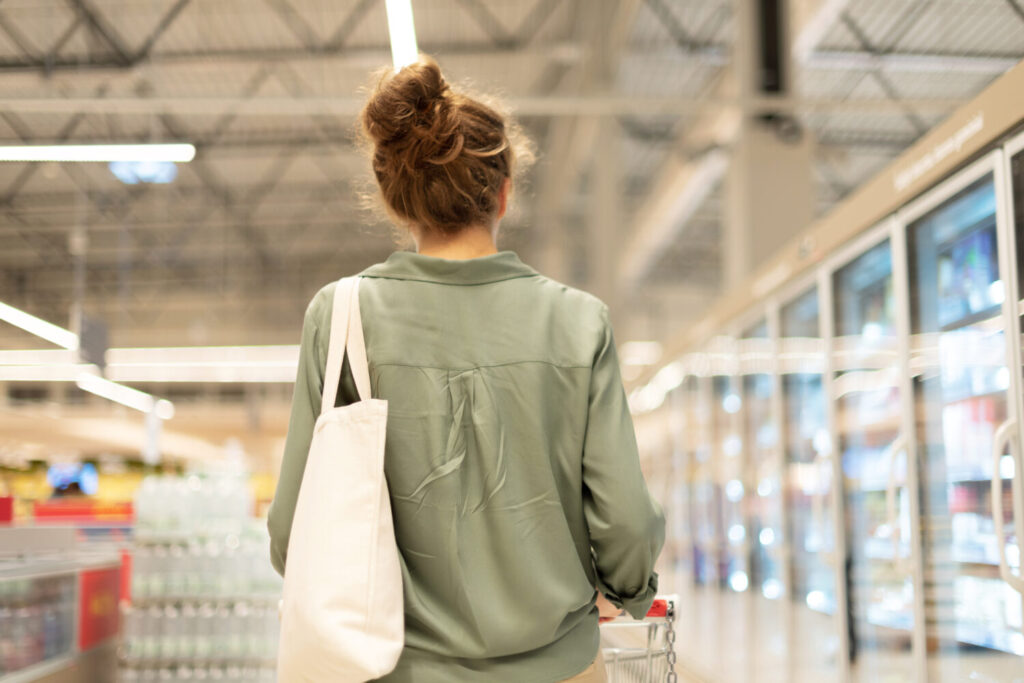 Britain's retail locations remained active during the first half of the year, despite ongoing challenges facing businesses and consumers, according to research from the Local Data Company (LDC).
The new report, which covers the first half of 2023, found that 27,504 retail and leisure units closed during the period, a year-on-year increase of 11%.
However, this was matched relatively closely by the amount of new openings, which reached 23,504. This is the second-highest amount recorded since the first half of 2014.
LDC found that retail parks were the most resilient sector, and were the only location type to record more openings than closures during the first half of 2023, with a net increase of 0.6% units. Retail park vacancy also reached its lowest level since the first half of 2019 at 8.1%.
Some of the quickest-growing retail categories of the first half of 2023, such as supermarkets and health and beauty brands, increased their presence at retail parks during the period.
Meanwhile, the data found that high streets have continued to face problems, as less shoppers make use of service and comparison retail. High streets saw a decline of 0.7% in net units and only a 0.1% year-on-year decrease in vacancy rates.
However, thanks to the continuing rates of redevelopment in town and city centres, the second quarter of 2023 saw increasing rates of vacancy grind to a halt, at 5.2%.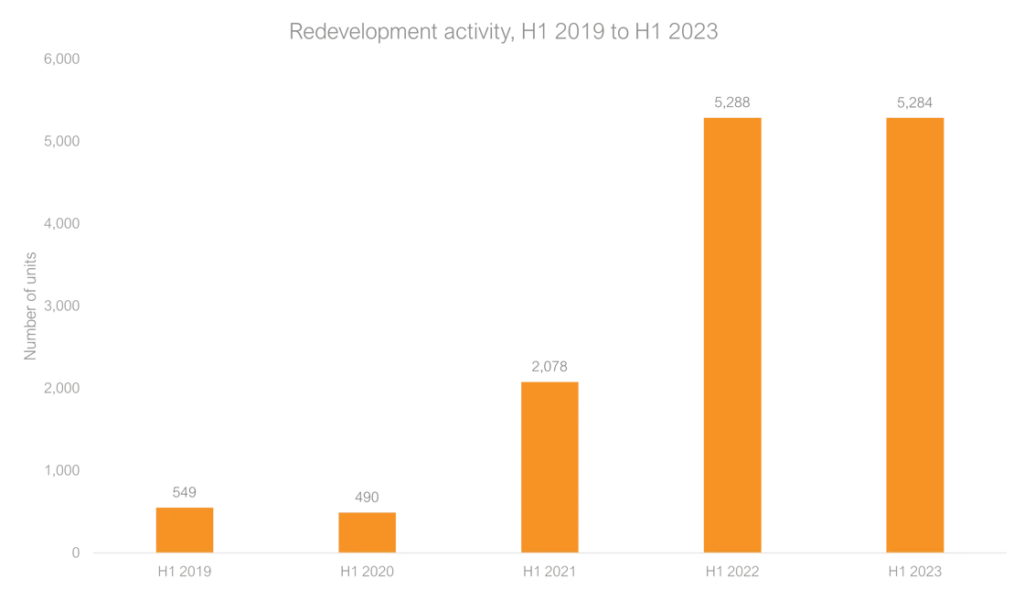 During the first half of the year, shopping centre vacancy remained the highest of the retail categories, but saw an improvement from 19.4% in the first half of 2021 to 19.4% in the first half of this year.
LDC said this improvement has been driven by rebased rents, reduced Company Voluntary Arrangements and administrations, and efforts to redevelop and revitalise former department store units.
The data found that the prime shopping centre market in particular has thrived, with brands increasingly looking for flagship stores in top locations. Across the sector as a whole, retailers have been looking to focus on fewer, but more prominent, stores.
LDC added that, across the market, large units left vacant by former department stores and Arcadia brands have continued to find new tenants, with retailers looking to establish new flagship locations or leisure concepts with large space requirements taking up residency.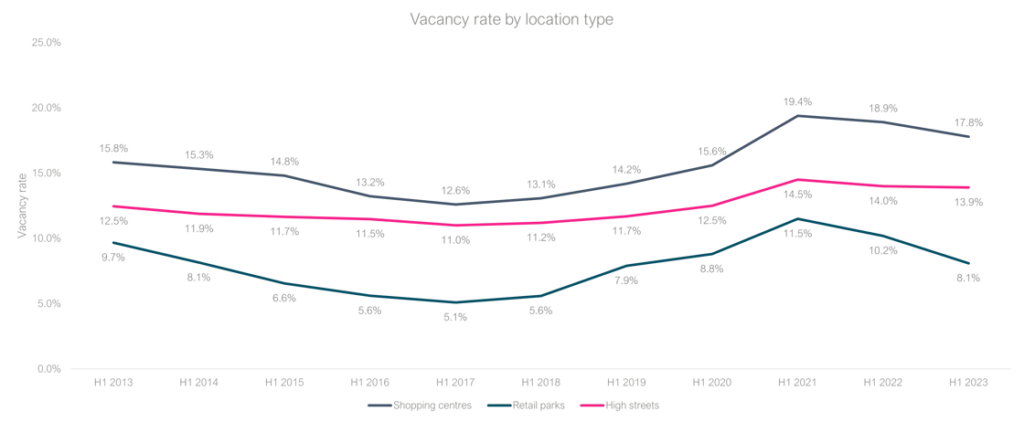 Lucy Stainton, commercial director, Local Data Company, said: "Challenges to the market in recent years have tested the staying power of even our best-loved chains. What resulted from the pandemic was a stress-tested and relatively resilient retail sector, which has helped to mitigate the effects of the latest economic headwinds. Net closures for chains have reached their lowest level since 2017, which is a testament to the recovery efforts of retailers and landlords, and some sectors of the industry— particularly retail parks, food categories and supermarkets— have continued to strengthen.
"That being said, the picture for our independent retail and hospitality operators in the first 6 months of this year is unfortunately less positive, with a significant swing from record growth in the first half of last year to troubling net losses in the first half of 2023. As government support lessened and the energy crisis hit, we saw this disproportionally impact sectors like hairdressers and pubs.
"These changes have caused a slight uptick in overall vacancy but going forward, the focus has to be addressing long-term vacancy, curating high streets and town centres that meet the needs of their present-day catchments, and making the most of a physical store presence as a complement to online channels. We have seen some great examples of repurposing and redevelopment of former retail and leisure space, and this repurposing will need to continue to be a feature of the market in order to mitigate any emerging structural challenges and ensure the vibrancy and usability of our urban and commercial spaces for their adjacent communities and consumers."