London tourists spending less despite increase in visitors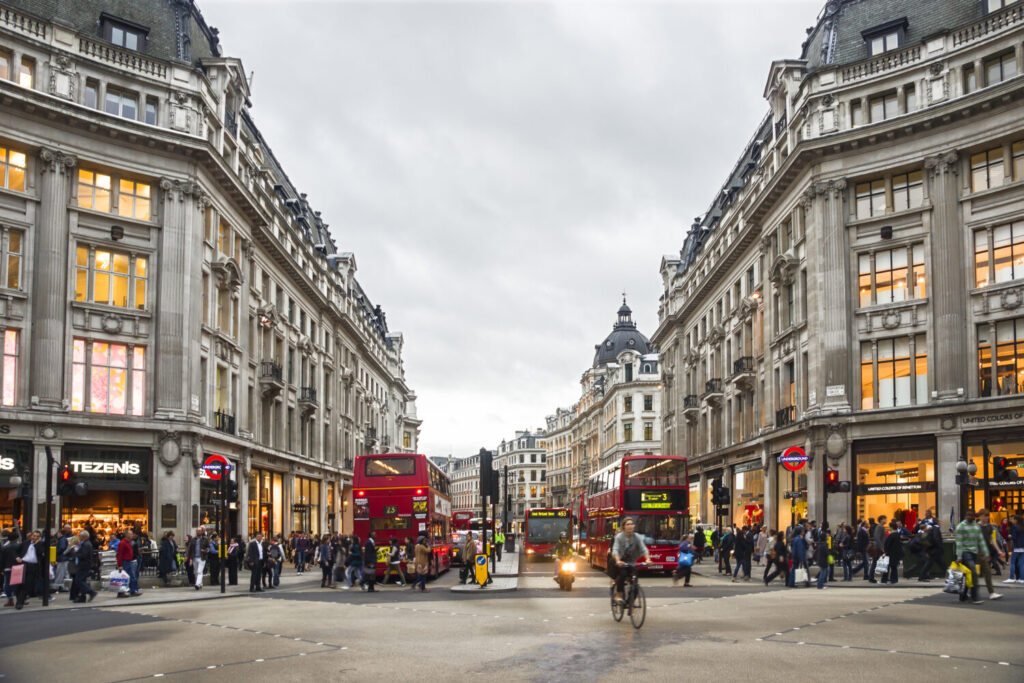 Tourists in London are spending less money than before the Pandemic, despite a recovery in the number of overseas visitors.
Data from the New West End Company revealed that flight bookings from the United States to London were up by 17% in the three months to June compared to the same period in 2019, however the total spent by Americans in the West End fell by 1%.
Travel from the GCC (Gulf Cooperation Council) countries was also up in the same period, by 7%, however spending decreased by 17%.
Conversely, the data also found that tourist spending in Continental Europe was significantly higher than pre-Pandemic levels, with US spending in France and Spain up by 183% and 174% respectively in the second quarter compared to 2019. Spending from GCC visitors was also higher, increasing by 118% in France and 112% in Italy.
The New West End Company said that the discrepancy between visitor numbers and spending was a result of a lack of tax-free shopping.. The UK is currently the only country in Europe which does not offer tax-free shopping for international visitors after the scheme was scrapped following the finalisation of its exit from the EU in 2020.
A debate over whether to reinstate the scheme will head to Parliament on 7 September.
Dee Corsi, chief executive of New West End Company, said: "It's plain to see that more tourists are becoming aware of the tax-free shopping issue and choosing to spend their money in European cities other than London. While it's reassuring that our capital city hasn't lost its appeal when it comes to attracting overseas visitors, the widening gap between footfall and spend in Q2 should set alarm bells ringing in Westminster.
"For West End businesses, this is a particularly acute issue as international visitors make up a significant proportion of all retail and leisure sales. The most recent data indicates a worsening trend of lower spending from international visitors, as word gets out that Britain no longer has tax-free shopping."
A survey from the New West End Company also found that 77% of international visitors said they would spend more if they were able to claim back the VAT on their shopping, while 72% said they would be more likely to return if the UK reintroduced the scheme.
Corsi added: "The Government continues to insist that scrapping the tourist tax will cost the UK money but that's simply not the case. All the evidence indicates that, far from a cost to the Exchequer, reintroducing tax-free shopping would have a net positive receipt to the Treasury of at least £350 million.
"As well as the increased sales for retailers, there would also be more business for hotels, restaurants and cultural attractions across the whole of the U.K. The Government should grasp this opportunity to scrap the tourist tax and provide a boost to the Exchequer and U.K. economy with both hands."