The O2 bolstered by record-breaking half term and major upsize
8th November 2023 |
Jack Oliver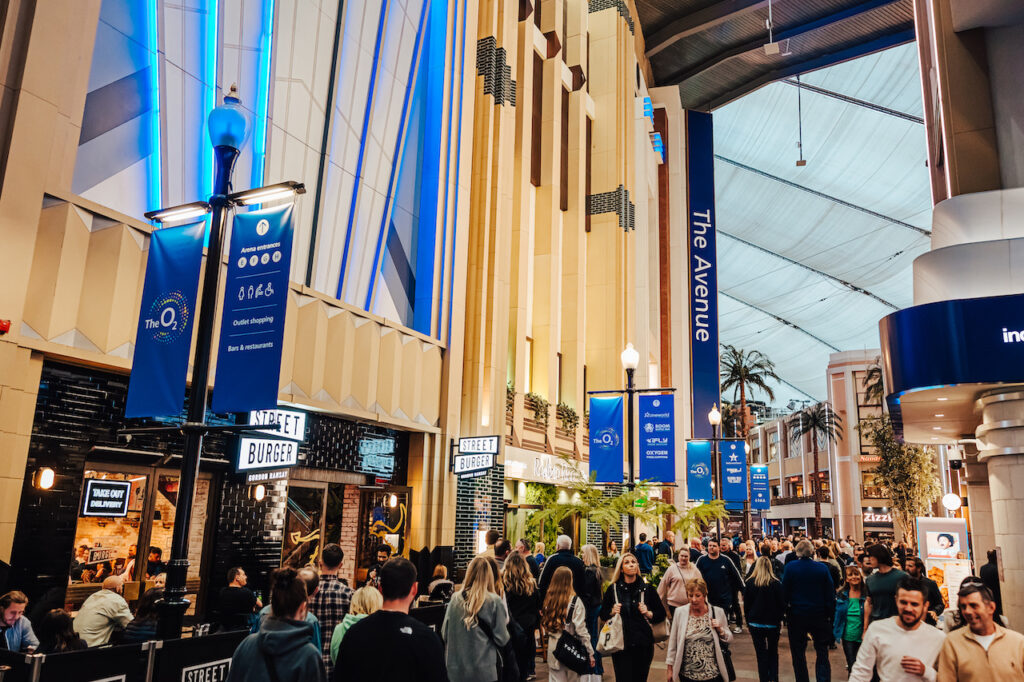 The Entertainment District and Outlet Shopping at The O2 have enjoyed solid October trading, bolstered by a record-breaking half-term and the upsizing of Calvin Klein.
The fashion retailer has upsized its presence at the London destination by 87%, moving to a 6,576 sq ft store on the outlet centre's upper level. The store has diversified to include a dedicated childrenswear section.
Outlet Shopping at The O2 saw a year-on-year increase in sales of 19% in October, with year-to-date sales up by 51% compared to 2022. As well as Calvin Klein, the centre has been strengthened by upsized stores for Tommy Hilfiger and Lids, and recent additions of Carvela and French Connection.
Meanwhile, the Entertainment District at The O2 saw a year-on-year sales increase of 47% in October, whilst year-to-date sales were ahead of 2022 by 39%. The destination has recently welcomed Afrikana and Chipotle, which joined over 30 food and beverage operators at the centre.
During the half term week (21-29 October), year-on-year sales were up by 31% across the whole scheme, with The Entertainment District and Outlet Shopping seeing increases of 40% and 19% respectively.
Janine Constantin-Russell, managing director at Outlet Shopping at The O2 and The Entertainment District, said: "Once again The O2 has demonstrated its position as a leading retail, leisure and entertainment destination. Our unrivalled 360-degree offering, encompassing a quality tenant mix and matchless visitor experience, is mirrored in the destination's strong performance and we're delighted to have surpassed last year's results across sales and footfall."
"In the past few months, we've witnessed several upsizes with brands reaffirming their commitment to our destination, most recently demonstrated by Calvin Klein; we've seen leisure operators announce their upcoming arrival to The O2; and we've driven our brand alignment strategy forward, reinforcing outlet shopping within the wider destination. We are a destination that never stands still, and these results highlight the efforts that we, our retailers, and operators, have collectively put in to create a compelling and unequalled offer. Excitingly, we are on track to experience one of our most successful years to date, and are looking forward to an even bigger and better 2024."
The Entertainment District and Outlet Shopping at the O2 are owned and operated by Waterfront Limited Partnership, a joint venture between AEG and Crosstree Real Estate Partners.