The vision for Cardiff's historic Howells renovations
31st August 2023 |
Phoebe Dobke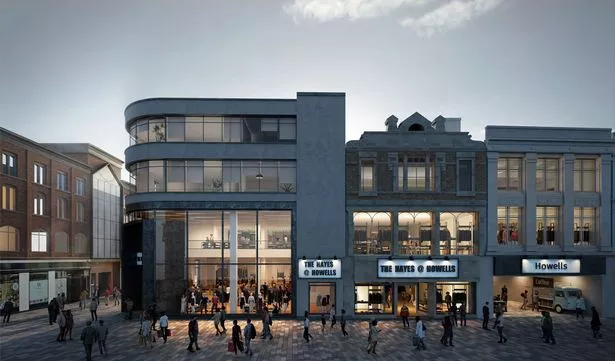 Real estate developer Thackeray has unveiled fresh artistic depictions showcasing the retail portion of its comprehensive £100m mixed-use revitalization scheme for the iconic Howells building in Cardiff.
The reimagined schemes retail sector is being introduced as the Hayes @ Howells. Encompassing 15,000 sq ft and marketed jointly by EJ Hales, and the London branch of CBRE.
Earlier this month Thackeray began marketing the building's former Baptist Bethany Chapel.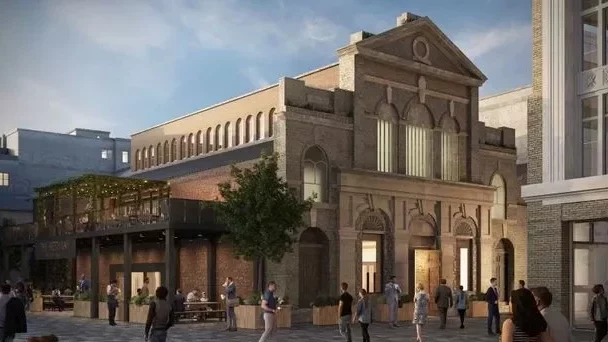 The historically listed chapel site is set to become a focal point in the redevelopment, positioned as an "iconic" venue for restaurants, a food hall, or recreational establishments.
For decades, the listed chapel had been nestled within the building, devoid of street frontage. Ongoing efforts are creating a scheme that will unveil the chapel, integrating it with a public space that connects to Cardiff Market. Marketed as 'The Bethany', this chapel area will supply 15,000 sq ft.
The building's renovation include a prospective 40,000 sq ft of dining and leisure space along St Mary Street, branded as The Walter. Blueprints also outline a 25,000 sq ft leisure area, potentially attractive to restaurant and bar proprietors.
The refurbishment of the Bethany Chapel area is expected to take two years with Thackeray currently finalizing the development timetable.