Exclusive: Landlord's changes to Poole scheme hailed as "the future of retail"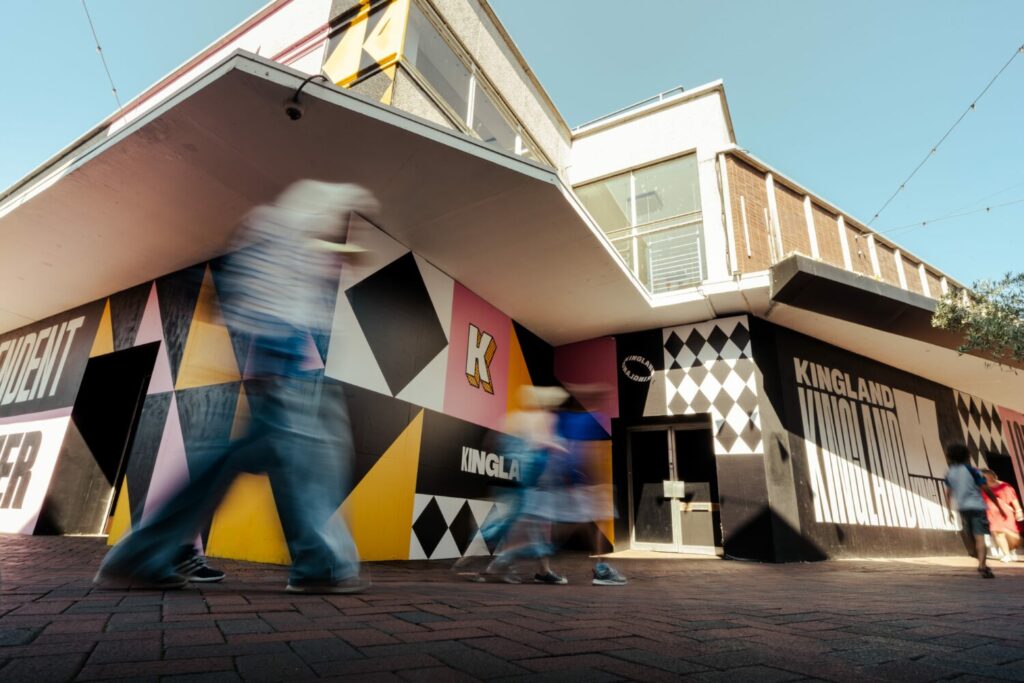 Changes made by Legal & General Investment Management (LGIM) to a high street in Poole are "the future of retail," according to a leading industry figure.
Ibrahim Ibrahim, managing director of Portland Design and director of the High Streets Task Force, tells Completely Retail News that LGIM's changes in Poole have had "an amazing impact".
In April 2021, the asset manager waived rents and rates for 10 new retailers for two years, at Kingland Crescent, adjacent to the Dolphin Shopping Centre, following a redevelopment.
Of the original occupiers, six remain at Kingland Crescent. LGIM has since welcomed four new tenants bringing the street to full occupancy, with all operators moving towards performance-linked leases.
Between March and May 2023 – following the arrival of a number of new tenants – overall turnover across Kingland Crescent was up 9% and the average turnover per unit was up 36% year-on-year. Footfall across the scheme, including at the Dolphin Shopping Centre, was up 11% during the first half of 2023 compared to 2022.
Completely Retail News spoke to Matthew Soffair, senior research manager for retail and leisure assets at LGIM, about the changes made and the impact they have had.
"From our perspective it certainly has been a success. The stats speak for themselves. Fundamentally it's a 'good news' story", he says.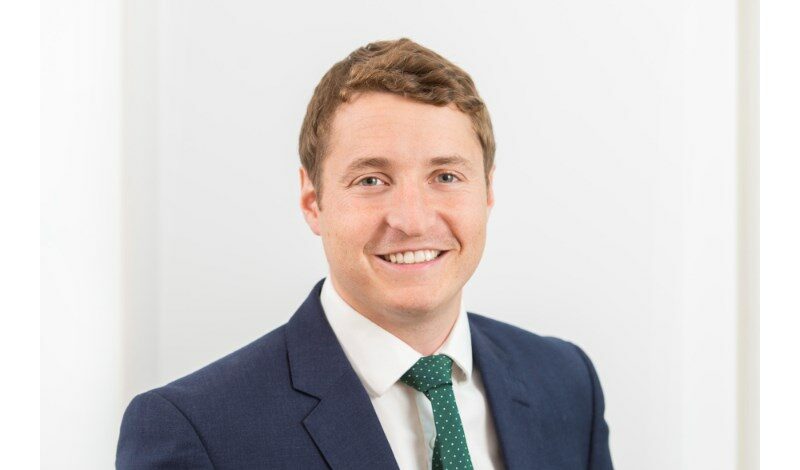 Matthew Soffair, senior research manager, retail and leisure real assets at LGIM
During the first two years, the original occupiers turned over £2m, which Soffair says has helped the local economy and the adjacent shopping centre.
He adds that the initiative was launched as a means of "future-proofing" the asset, which was formerly suffering from high vacancy levels and problems with anti-social behaviour.
"For us, there was this real opportunity to try and do something different in that space, and try and come up with a different mix of occupiers that really reflect a lot of the talent that was already located in Poole, but just didn't have the space or the opportunity to have a physical presence", says Soffair.
As well as changes to the rents and rates system, LGIM redeveloped the street and white-boxed the properties before use. The group provided the retailers with access to its marketing team as well as digital payment systems.
Despite launching in the midst of COVID-19, Soffair stresses that the initiative was something that was in the works pre-pandemic.
However, he describes a "cultural shift" in how consumers interact and spend their time post-COVID.
"People are wanting a lot more from their town centres and where they spend time – wanting more experiences, functionality, uses, and inclusivity of their local places", he adds.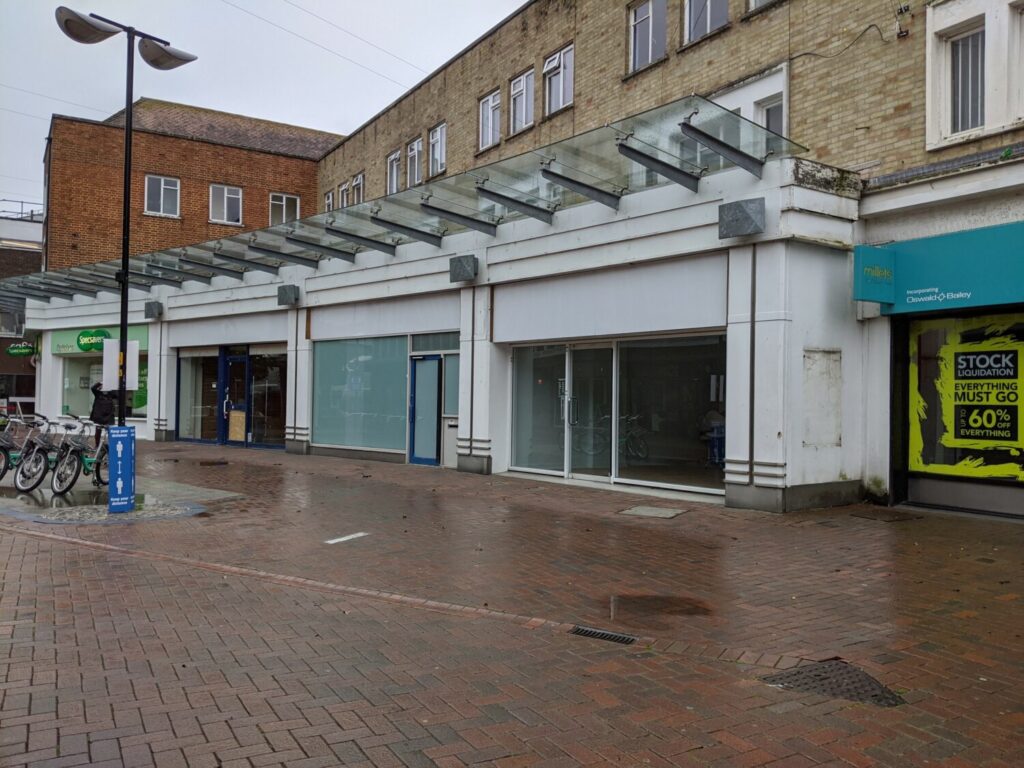 Kingland Crescent before (above) and after the initiative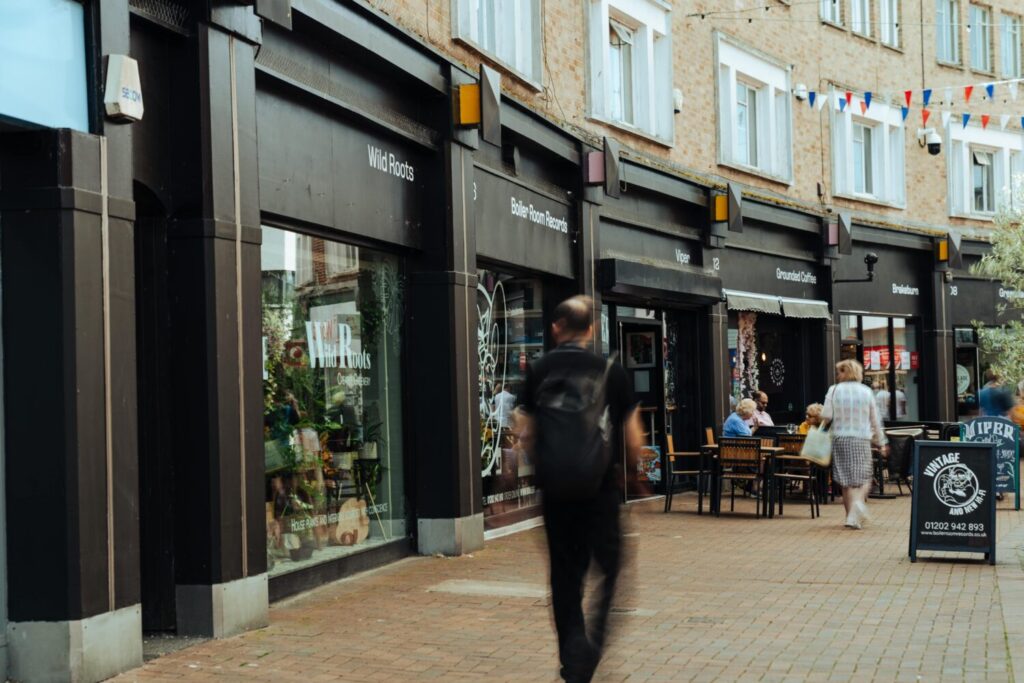 When quizzed about whether LGIM was nervous about going ahead with the initiative, Soffair says that "naturally there's always a bit of uncertainty", but adds that LGIM were "pretty confident" it would be a success.
"The benefit from our perspective is that we are long-term investors, we're patient", he adds, implying that the changes will pay off in the long term.
He says: "A lot of the attention focuses on the two years rent and rates-free element but ultimately if you consider that in the context of a longer period then actually it's not quite as scary as some would think.
"It was very much more a feeling of: the same old approach isn't working, we need to do something new. There is a lot of talent in the local area that we need to harness, and we need to have a longer-term view about how we go about being catalysts to help develop the next breed of occupiers."
This strategy appears to have an impact on the Dolphin Shopping Centre, also owned by LGIM, which Soffair says has been transformed into a "vibrant, shining" place:
"We think Kingland has been just a great catalyst for the image of the [Dolphin] centre in the minds of occupiers. We're seeing spend, footfall, dwell times up. We're seeing four consecutive quarters of increased dwell time across our consumers."
Occupancy at the centre has improved over the last two and a half years, although no doubt some of that will be attributed to a post-pandemic recovery. The centre has welcomed a mixture of tenants, including an NHS clinic, a co-working space, and a leisure venue.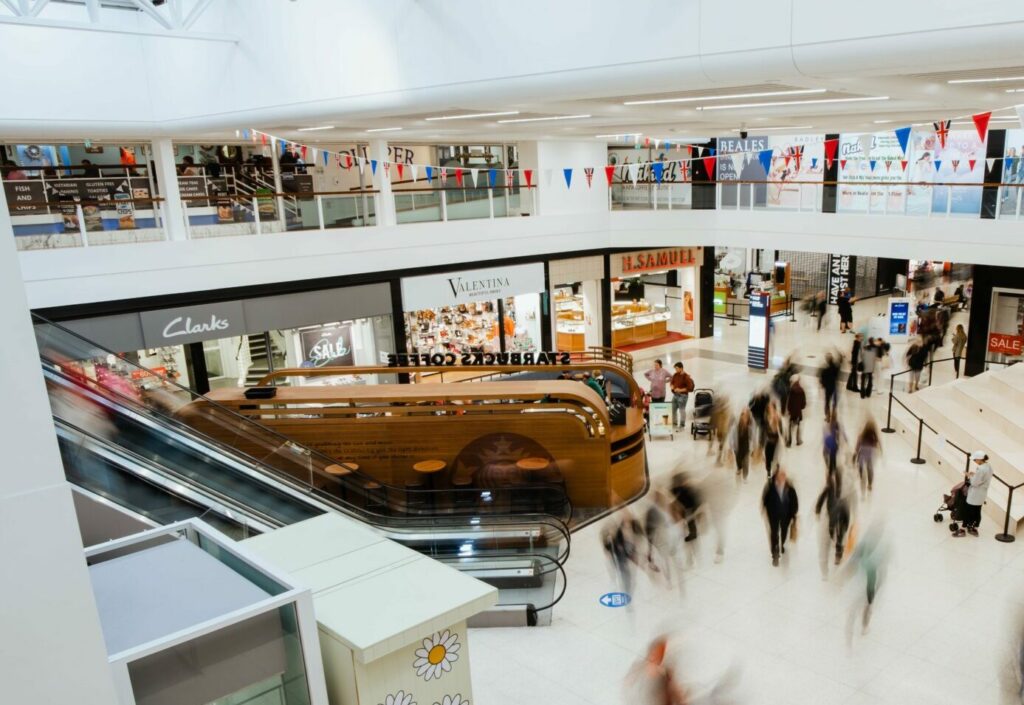 The Dolphin Centre
Soffair says the biggest challenge faced by LGIM was that the tenants were all small businesses: "It's their first physical permanent space. There's a learning curve for them in terms of everything that goes into opening or operating a store on a long-term basis."
He adds that putting together formalised business support packages has helped support the their growth.
One of the tenants is artisan café Grounded Coffee, which has been at Kingland Crescent since the beginning of the initiative. Co-founder Rosie Rowe says she is positive about the experience and adds that business has remained successsful since the rent and rates exemption ended.
Grounded Coffee now pays lower amounts of rents and rates than is typical, with LGIM taking a percentage of its earnings, which Rowe says is "quite manageable".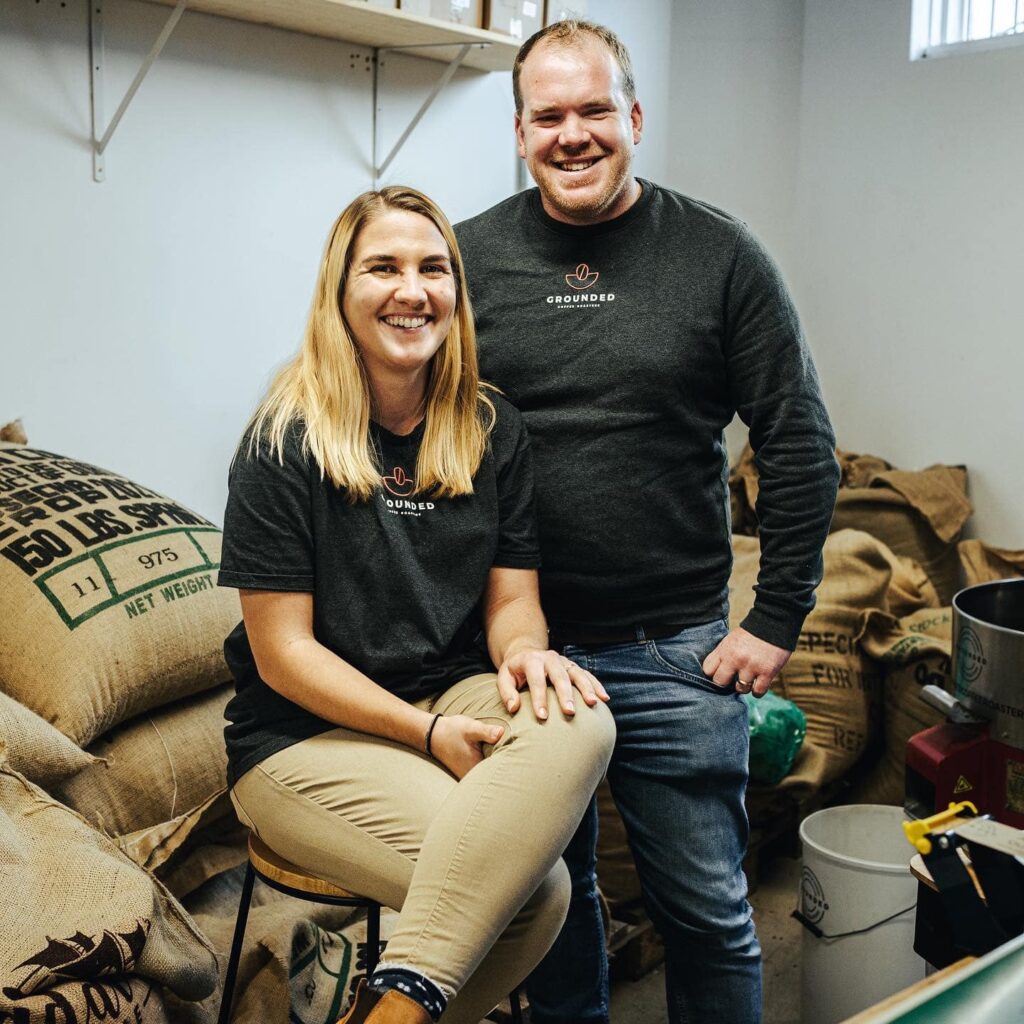 Rosie with her husband and co-founder Jon / Grounded Coffee
She says that there was a lot more support from LGIM in the beginning, but since then, the business hasn't required it.
"But I know if it's needed then it is there", she adds, saying that the Dolphin Shopping Centre staff are on hand to help.
Rowe advises other small businesses to "go for it" if a similar opportunity pops up for them.
"It's helped our business grow so much over the past two and a half years. It does get us known more locally, she says.
As to whether LGIM is planning similar initiatives for some of its other assets, Soffair confirms that "things are in the works", but refuses to give any specific locations.
It must be noted that LGIM benefits from owning both Kingland Crescent and the adjacent shopping centre. Landlords in multi-ownership situations may face more difficulties, a sentiment echoed by Ibrahim Ibrahim, who says these circumstances present a "much more complicated" challenge.
A test as to whether the success of these kinds of initiatives is transferrable may be made clear when Westminster City Council begin to offer up-and-coming businesses space on Oxford Street free of rent.
Soffair offers his thoughts on the matter: "It's great to see new ideas and creativity around Oxford Street. I think fundamentally the principle of Kingland Crescent is all about providing a platform and opportunity for local retailers to get in front of consumers on flexible terms", he says.
He sums up by saying: "It's something that everybody should be aspiring to do more of because ultimately these are going to be a bigger part of high streets and town centres going forward."
All images courtesy of LGIM unless otherwise stated.