Frasers Group opens multi-brand store at Metrocentre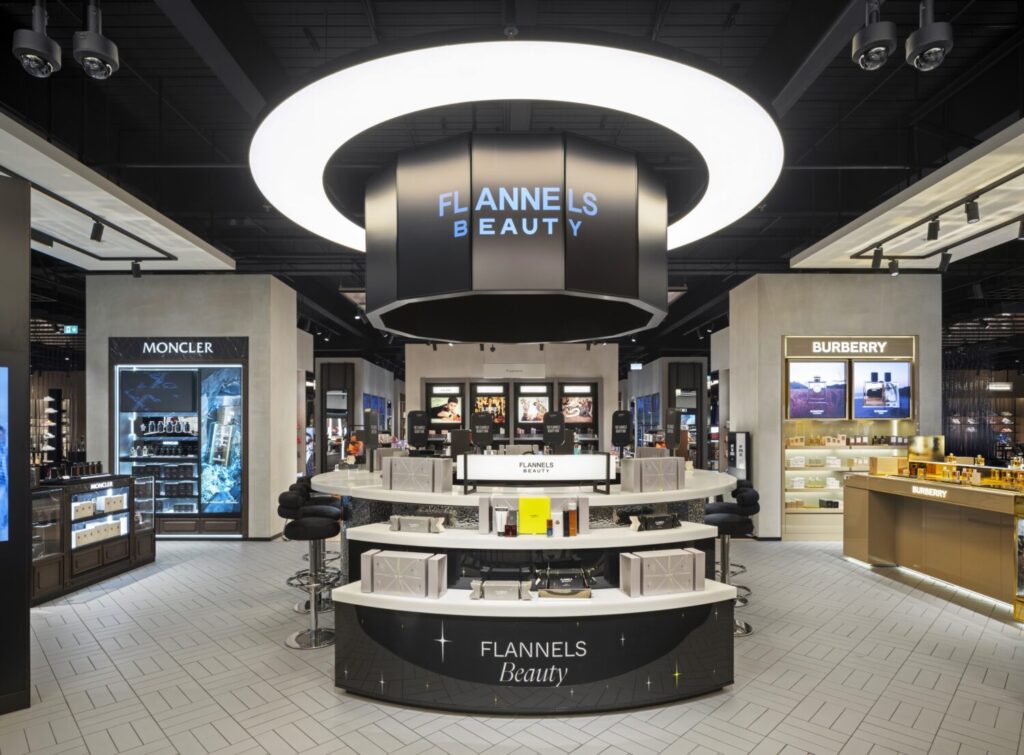 Frasers Group has opened the doors to a multi-fascia store at Metrocentre, bringing three brands to the Gateshead shopping centre.
The three brands have opened in the former Debenhams unit, with Flannels and Sports Direct both taking 50,000 sq ft whilst Everlast Gyms has taken 37,000 sq ft of space.
The flagship Flannels store offers brands such as Creed, Tom Ford, and Dolce & Gabbana Beauty, as well as its first ever home section in a regional mall.
Sports Direct brings a number of Frasers Group brands to Metrocentre, including USC, Evans Cycles, and GAME. The store features dedicated areas for running, football, and outdoors. It also brings the retailer's new running concept to Metrocentre, which was first launched at Sports Direct's Manchester flagship.
Accessible through sports direct, Everlast Gym's Metrocentre location will be its 10th and largest hybrid gym to date. The gym is home to a bar, saunas, chill tubs, physio rooms, and a full size boxing ring.
The Debenhams site is not the first ex-department store to be repurposed at Metrocentre, with the transformation of the former House of Fraser site into an NHS Community Diagnostic Centre.
Ger Wright, Managing Director Sport at Frasers Group, said: "We are bringing the ultimate fitness destinations to Metrocentre with the opening of Sports Direct and our Everlast Gyms flagship. These openings demonstrate our dedication to expanding and investing into our store portfolio, as we bring the best sports and leisure brands, environments and experiences to key retail destinations across the UK and internationally.
"As the leading destination for sportswear in the UK, and with the support from our major global brand partners, we continue to expand our retail portfolio on our journey to becoming the number one sports retailer in EMEA."
Ben Cox, director at asset manager Sovereign Centros, added: "The addition of flagship stores for Flannels, Sports Direct and Everlast Gyms into the former Debenhams department store represents a major milestone in the centre's asset strategy. The striking new shopfits and level of investment from the Frasers Group demonstrates the strength of the centre and its appeal as a leading shopping destination.
"Metrocentre is constantly evolving and so far this year we have welcomed 14 new brands and worked with 11 existing brands to refurbish/upsize their units, giving our shoppers over 310,000 sq ft of the best retail and leisure concepts."
New store openings at Metrocentre in 2023 include: Vanilla; VIP Nails & Beauty; Moda In Pelle; Rowen Homes; Skopes; Apricot; Fragrance; ShopStreet Taste; Treetop Golf; Collectables; Flying Tiger; and Dreams.