KFC hungry for 500 sites
13th October 2023 |
Jack Oliver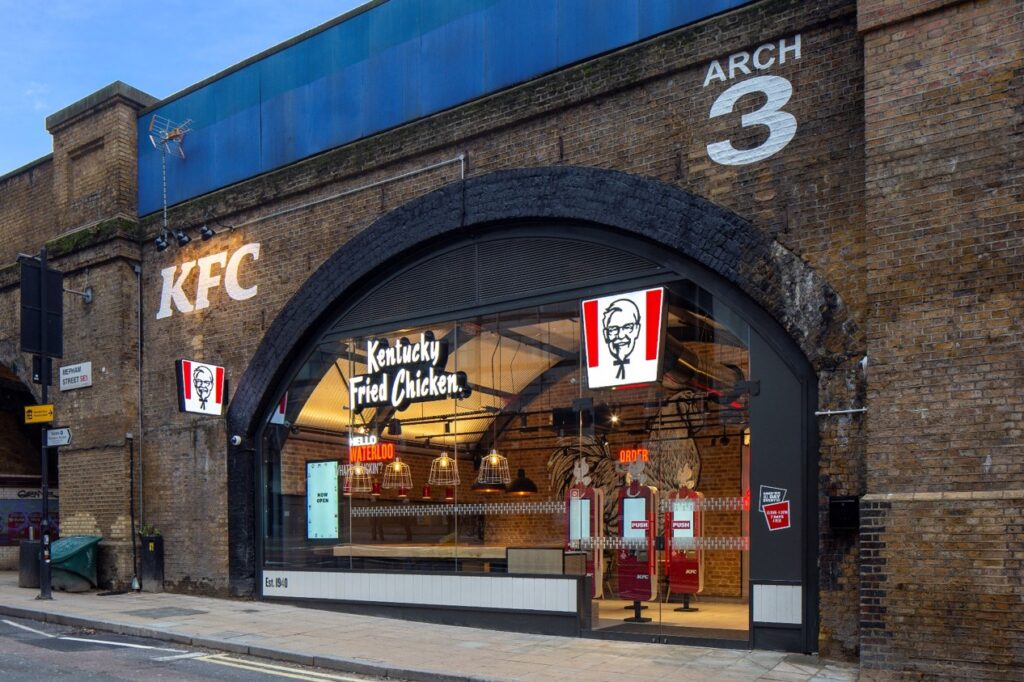 KFC is actively seeking to open 500 new sites, targeting locations all over the UK.
The fried chicken restaurant chain is primarily looking to open new drive-through sites – which make up over half of its estate – but has said it will consider other location types.
Ideal drive-through restaurants will be between around 1,500 sq ft and 3,120 sq ft in size, with solus units requiring 0.5 acres of total space. KFC will consider smaller drive through locations with a minimum space of 860 sq ft.
The chain also operates two-storey drive-through sites, with a footprint of between around 1,500 sq ft and 2,045 sq ft.
As well as roadside locations, KFC is looking to open stores on high streets and in transport hubs.
Typical high street stores will be no larger than 2,150 sq ft, whilst KFC's 'small box' stores need a minimum of 1,075 sq ft. This store format looks to fit into smaller spaces with a unique design. Ideal locations for 'small box' stores are units in high pedestrian areas with a strong transient population.
KFC's travel hubs – with a minimum size of 860 sq ft – are built in grab-and-go locations, with the chain looking at opportunities including airport terminals, roadside service stations, and shopping centres.
The chain's owner Yum! Brands has previously said it is aiming to open 50 restaurants by the end of 2023.