Manchester Council to approve Great Northern redevelopment
15th February 2023 |
Phoebe Dobke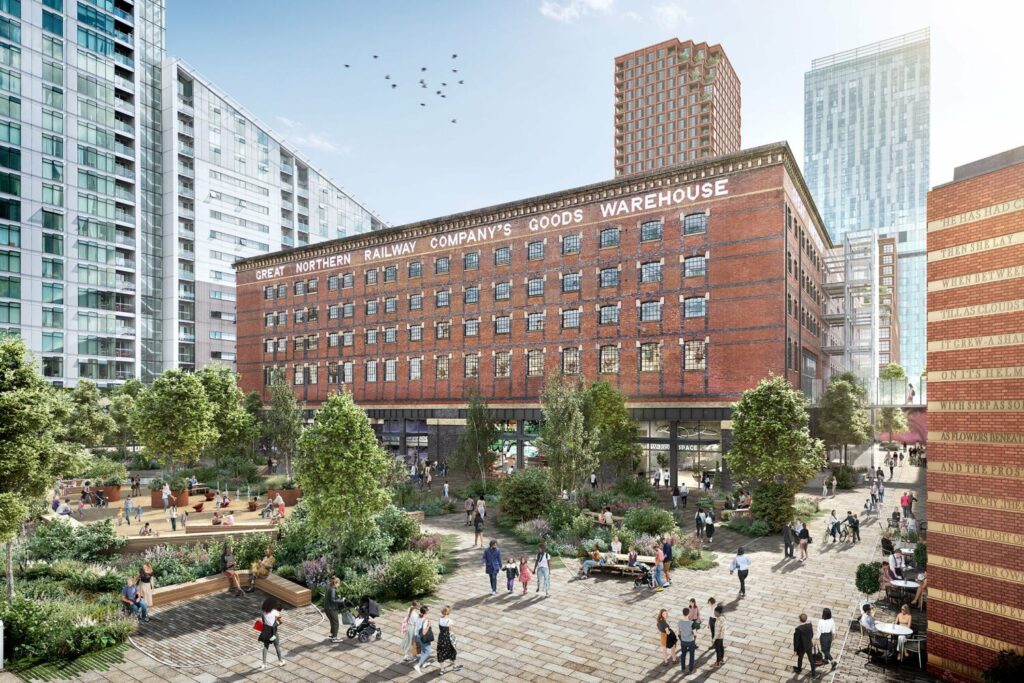 Manchester City Council's planning committee will discuss the Great Northern Warehouse redevelopment, as well as a new 6 storey office in Didsbury Technology Park, this Thursday (16th).
Trilogy Real Estate and Peterson Group's submitted plans for the £213m mixed-use site as part of Manchester City Council's 2017 Strategic Regeneration Framework (SRF).
The development will see the six-acre site converted into eco-friendly offices, 746 homes and a new supermarket.
The grade II listed Deansgate Terrace would also be refurbished to provide a further offices space on its upper floors, creating 150,000 sq. ft of total space.
The ground floor will continue to hold retail and leisure space. A glass bridge would also be built between the warehouse and Deansgate terrace to connect the buildings.
If planning permission is secured, Trilogy and Peterson would develop the project in phases, starting in June 2024, with completion due by June 2029.
Phase A comprises the refurbishment and conversion of Great Northern Warehouse and the northern end of Deansgate Terrace, while Phases B and C will include the partial leisure box demolition, the building of the residential towers, and the refurbishment of the southern end of Deansgate Terrace.
Trilogy Real Estate and Peterson Group are working with an award-winning design team, including architectural practice SimpsonHaugh who designed the first mixed-use phase of Battersea Power Station, Circus West Village.